Any graduate credit hours earned through these classes will not be suitable for transfer into any graduate degree program in counselor education, nor is it intended to satisfy the academic requirements for state licensure or certification. However, they may be applied, in most cases, to satisfy state CEUs or professional development to meet licensure requirements.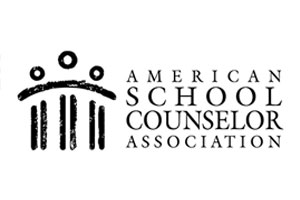 Earning an ASCA U Specialist designation is self-paced, online professional development provided by the American School Counselor Association (ASCA), the membership organization for school counselors, which focuses on providing professional development, enhancing school counseling programs and researching effective school counseling practices. ASCA. The Home for School Counselors since 1952.
To earn an ASCA U Specialist designation, you'll read a series of books and articles, view/listen to webinars and/or podcasts and take a series of quizzes on the material. You have one year following purchase to complete your Specialist course. ASCA U Specialist designations are valid for five years. Specialist trainings are $99 for members, $249 for nonmembers and are worth 5 CEUs/50 Contact Hours. The price includes access to all webinars, podcasts and journal and articles. Books must be purchased separately. Most Specialists are also available for graduate credit for an additional fee.
Students who desire to receive Lindenwood University graduate credit for approved continuing education courses must meet the following requirements:
Register for and complete the course through ASCA first. Registration for ASCA's Specialist Trainings is $99 for members and $249 for non-members. To complete the training, you will read/view the required training materials and take a short quiz online about each to indicate mastery of the subject matter. ASCA U Specialist Training is worth 3 graduate credits. ASCA will submit grades to Lindenwood University's Coordinator at the end of each semester.
Current courses available through ASCA U include:
Complete the assignments listed on syllabus (Must complete the course and assignments BEFORE registering for graduate credit). You'll then need to register for the graduate credit through Lindenwood University. To do so, complete the Enrollment Form and pay the tuition fee of $75 per credit hour ($225) with your credit card. (Tuition fees are non-refundable)
You can access an official grade report through the Lindenwood University student portal. Enter your username and password. The password will be provided from the university. Please allow 3-5 business days for the registration process to be completed. Go to My Grades on the left column under Administrative Services. Grade Type – select Final Grades.
You may also request an official transcript.
Professional and Continuing Education hours are not eligible toward the total hours required in one term for student financial assistance. Students must take regular graduate level coursework for student financial assistance. Because of the substantially reduced tuition rate, the cost of the continuing education courses must be paid online with a credit card.
If you have questions regarding the process, your username/password, how to request an official transcript, or any other information, please feel free to contact us.