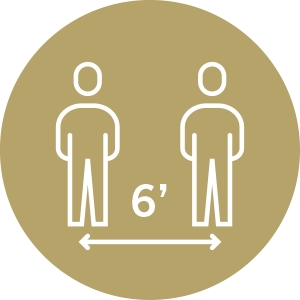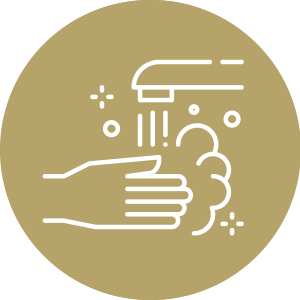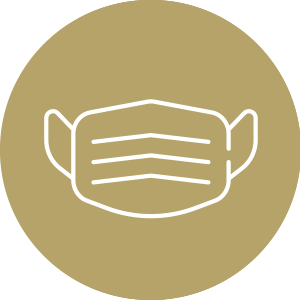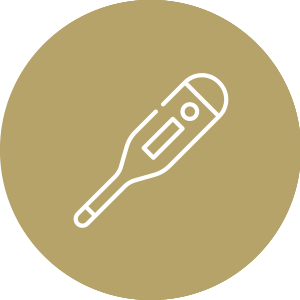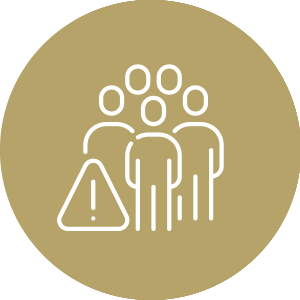 COVID-19 Dashboard
UPDATED: 09/13/21, 9:35 a.m.
Isolation with Active Cases

Students Isolating
On-Campus*

Students Isolating
Off-Campus

---

* Bed Utilization: 3%

---

Current Quarantines

Students Quarantining
On-Campus

Students Quarantining
Off-Campus

---
Fall 2021 COVID Policies
UPDATED: 09/07/21
Lindenwood University continues to monitor changes with the ongoing COVID-19 pandemic. PPT, CERT, and several other University working groups have created policies and protocols to help protect our campus community. These are based on guidelines and best practices from the Centers for Disease Control and Prevention and other state and local public health entities. As with all policies, Lindenwood reserves the right to review and modify policies in the best interest of the campus community at any time and they are likely to change as the pandemic situation continues to evolve.

The following protocols are currently in effect at Lindenwood.
Employee and Student Protocols
COVID-19 Campus Policies and Procedures
Vaccinations
It is expected that all Lindenwood employees and students receive the COVID-19 vaccine. Being vaccinated means that you protect yourself, the campus community, and the surrounding St. Charles community. Find information regarding vaccination sites.

Individuals are considered fully vaccinated:

2 weeks after their second dose in a 2-dose series (Pfizer or Moderna vaccine), or
2 weeks after their single dose vaccine (Johnson & Johnson's Janssen vaccine such as for contact tracing purposes. Such information will be handled confidentially and by designated employees.

All students and employees are required to provide their vaccination information. Students will provide this information through CrowdPass and employees will provide it through Workday.

If you have lost your vaccination card, please contact the health department in your county of residence. The health department in your county of residence can access vaccination records and provide appropriate documentation.
Masks
All individuals, regardless of vaccination status, are required to wear masks indoors.
Employees can remove their masks in an individual, enclosed office. Students can remove their masks in their residential rooms.
Outdoors, vaccinated individuals do not need to mask. Unvaccinated individuals who are unable to maintain physical distancing outside are required to wear their masks.
Academics
Lindenwood is eager for the 2021-2022 academic year. Guidance for Fall 2021 has been provided and outlines classroom and class delivery expectations.
Cleaning
Lindenwood University will continue to take the necessary precautions when it comes to cleaning and disinfecting the spaces used by our students, faculty and staff. Here are the steps we're taking at the University to clean and sanitize all of our locations to prevent the spread of the COVID-19 virus.

What are we doing to keep our University clean?

WFF Cleaning Services manages the university's cleaning needs. WFF is a national company that specializes in higher education cleaning and provides services for many schools in the St. Louis region. Each cleaning will be followed by an application of disinfectants, using an electrostatic fogger. Bactericidal and virucidal commercial cleaners are used regularly by the cleaning contractors.  High-touch points like handrails, door handles and light switches are receiving increased attention.

What is an electrostatic fogging or spraying? Is it safe around electronics?

This cleaning equipment allows WFF employees and Facilities Department employees to spray a specific disinfectant in any room that will kill the COVID-19 virus and other viruses. This fogging equipment will be used when the Operations Department is notified of specific areas a confirmed COVID-19 positive person has traversed. The room must be vacated before spraying. Once the room has been sprayed, an additional 10 to 15 minutes must be allowed to let the chemical dry on surfaces. Electronics and other sensitive items identified by personnel will not be directly sprayed.

What happens as people return to the University?

Cleaning and sanitizing of campus facilities will take place this summer. EPA-registered products as recommended in the CDC cleaning and disinfecting guidelines are being used. As employees return to work, they will be asked to sanitize their own electronic equipment, which includes their telephone, computer, keyboard, monitor and mouse / mousepad. They are encouraged to wash any personal items like coffee mugs that have been left out. The Facilities Department will provide cleaning supplies to departments upon request so employees can disinfect their workspaces. Every employee will be responsible for assuring their workspace is cleaned and sanitized on a regular basis.

WFF personnel will be responsible for cleaning and disinfecting high-touch surfaces in public spaces including but not limited to building entrances, door handles, lobby furniture, stair handrails, elevator buttons, vending machines, light switches and restroom surfaces and fixtures in all academic and administrative buildings. A deep cleaning of all classrooms each morning before classes begin. The residential hall common areas and community restrooms will be cleaned during the day. Students are responsible for cleaning and disinfecting their assigned living spaces and shared restrooms.

Do I need to wipe down the area after the electrostatic fogger/sprayer is used?

No. The commercial disinfectant used does not require rinsing or wiping after application. Personnel are encouraged to wash any personal items such as coffee mugs prior to use.

What cleaning products are being used to clean and disinfect high-touch surfaces?

Cleaning staff use CDC/Environmental Protection Agency recommended cleaning products according to CDC guidelines. All WFF cleaning staff received extensive training in the appropriate and effective use of these products and are provided with PPE appropriate to their job.

How can University faculty and staff keep shared workspaces clean and safe?

Employees should wipe down commonly used surfaces before and after use. These include shared-space equipment such as copiers and printers, desks and tables, light switches, door handles, coffee makers and break room tables and appliance doors. EPA registered cleaning solutions are available upon request.

Every classroom on campus and at extension sites will continue to have a large bottle of hand sanitizer which contains 80% alcohol and paper towels or alcohol wipes. Faculty should encourage students to wipe down their chair and table/desk before each class period. Plexiglass shields are available for faculty use.

Alcohol wipes will be placed in each computer lab. Students and employees should use a single wipe on the keyboard and mouse after each use.

What other resources are available to assist students, faculty, and staff to reduce the spread of the virus?

Students and employees may check their temperature at any academic/administrative building or at the Spellmann Center and Evans Commons Dining Halls. Infrared monitors are located near the entrances of these buildings and will read an individual's temperature within seconds of standing in front of the monitor.

Hand sanitizing stations are located within all academic buildings. Hand sanitizing stations should NOT take the place of properly washing your hands with soap and water on a frequent basis.

If an employee is confirmed to have COVID-19, close off the area used by that person and notify the proper supervisor.  If the work area is an office, the door should be closed, and no one should go into the office until the employee returns. This will allow the virus to die on surfaces. The employee can wipe down the office upon their return. Should the infected employee work in an open area that cannot be closed off, the Operations Department should be notified to arrange specialized cleaning to disinfect the area exposed to COVID-19. The specialized cleaning is only required in instances of confirmed cases of COVID-19.

Are campus residence halls being cleaned and disinfected prior to the return of students to campus?

Yes, student housing including residence halls and houses are cleaned and disinfected prior to student move-in, in accordance with CDC guidelines.  Hand sanitizing stations are located within all residential halls. Hand sanitizing stations should NOT take the place of properly washing your hands with soap and water on a frequent basis.

Should I be concerned about COVID-19 exposure from transmission through campus building HVAC systems?

Current CDC guidance does not identify HVAC systems as a means of transmission, but does provide recommendations related to indoor air quality, including fresh air ventilation and air filtration.

Does my campus building have adequate fresh/outdoor air ventilation?

Most buildings on campus are supplied with fresh air through the HVAC system. Fresh air requirements are based on occupant density and space function, and campus buildings are designed to minimum ventilation rates as established by the mechanical codes. There are a few buildings remaining on campus that have limited or no fresh/outdoor air ventilation. The University installed GPS bipolar ionization technology systems within these buildings. This technology attacks and kills viruses, mold spores and bacteria. The ions steal away hydrogen from the pathogens, leaving them to die, and leaving the building with clean and healthy indoor air. Additional GPS systems were installed in the Scheidegger Center, Spellmann Center, and Evans Commons over the summer.

Is it possible to increase the outside air ventilation in my building?

Many campus building systems are designed to increase outside air ventilation during favorable weather conditions, which typically occur during the milder spring and fall seasons. The ability to increase outside air ventilation is limited in some of our buildings during summer and winter months due to the capacity of the building HVAC systems. The University and TRANE outside contractors inspect the building ventilation systems for proper operation and will seek ways to increase outside air ventilation when appropriate and as weather conditions allow. Building occupants should not open windows, as this can increase the load on HVAC systems and/or create uncomfortable or unfavorable building conditions including introduction of mold and allergens into the buildings.

Can departments continue to place maintenance work orders through FAMIS?

Yes, the Facilities Department continues to respond to all FAMIS work order requests.  Please be patient as the Facilities Department staff prioritize safety requests first. Safety issues requiring immediate attention (i.e. disinfecting requests due to a positive COVID-19 test) should be directed to Campus Operations immediately by contacting Joyce Norman, 636-949-4922.

Is it safe to use the water fountains?

The water fountains that include bottle fillers will be available to fill bottles. Students are encouraged to bring their own water bottles to academic and administrative buildings.
Distancing
Physical distancing indoors, including in offices, meeting/common spaces, classrooms, on-campus residences, and athletic / recreational facilities will not be required.
Employee Clearance
All Lindenwood University faculty, staff, and adjuncts who report to campus for any reason must show proof of a negative COVID-19 test, or proof of vaccination in order to access campus. New employees will need to provide documentation as part of their onboarding process. This will need to be completed prior to their start date.

All employees should complete the Vaccination Status Survey. Employees who are not fully-vaccinated must submit proof of a negative COVID-19 test through Workday within 72 hours of their start date.

Authorized personnel in Human Resources are the only employees with access to vaccination and testing information. Aggregate data will be shared with University leadership. No identifiable data will be included.
Precautions
Students, employees, and guests of campus should follow precautions to limit the spread of COVID-19.

Daily self-monitoring: All campus community members will be responsible for taking their temperature and monitoring their health, prior to leaving their residence each day. Stay at your residence when sick or feeling unwell except to receive medical care.
Avoid having close contact with people who are ill or who are exhibiting symptoms of COVID-19 including fever, cough, and difficulty breathing or shortness of breath.
Avoid touching your eyes, nose, and mouth with unwashed hands. Immediately wash your hands again after touching your eyes, nose or mouth.
Wash your hands: Frequent hand washing will reduce the spread of germs and help keep you and your fellow community members healthy. Wash your hands frequently with soap and water for at least 20 seconds. Hand sanitizer stations have also been added in many locations on campus. Use alcohol-based hand sanitizer that contains at least 60% alcohol if soap and water are not available.
Cover sneezes or coughs with tissues, if possible, or else with a sleeve or the inside of your elbow. Immediately wash your hands after coughing and sneezing.
Clean and disinfect frequently touched surfaces and objects.
See the Centers for Disease Control and Prevention (CDC) website for additional information.
Reporting
The University will continue to follow the CDC and public health department guidelines for decisions related to quarantine and isolation for those who are symptomatic, were exposed to, or test positive for COVID-19. Students and employees will need to submit a COVID assessment survey for all the following situations:

Students or employees experiencing symptoms related to COVID-19.
Students or employees exposed to someone positive with COVID-19.
Students or employees who have tested positive for COVID-19.

Employees with questions should contact Human Resources at HRCOVIDresponseteam@lindenwood.edu. Students with questions should contact the Student COVID Response Team at studentcovidresponse@lindenwood.edu.
Student Clearance
All students* must submit proof of one of the following for the fall semester:

Full or partial vaccination before returning to campus.
A negative COVID-19 test within 72 hours of returning to campus.

*Fully online students only, are exempt from submitting proof of meeting the above criteria.

All students received an email from CrowdPass to submit proof of the above criteria. The expectation is that all students get vaccinated. As an additional incentive, students who submit proof of vaccination through CrowdPass will have $100 added to their Lindenwood account. Fully online students are not eligible for this $100 incentive.
Symptoms
Symptoms of COVID-19 include:

High Risk Symptoms - Fever (≥100.4° F), new cough, difficulty breathing, loss of taste or smell.

Low Risk Symptoms - Fever (<100.4° F), congestion/runny nose, nausea/vomiting/diarrhea, sore throat, headache, body aches.

Students who are unwell should remain at home or in their current on-campus residence. Students who are unwell should not attend in-person classes, athletic activities, or university events. Student employees should contact their supervisor regarding their work shifts. All students who need medical attention should immediately contact a medical provider. Residential and undergraduate students who need medical attention may contact the Student Health Center at lustudenthealth@bjc.org or (636) 949-4525 or visit the Student Health Center's website.

Employees who are unwell should remain at home.  If they are well enough to work remotely and if the position in which they work is designated as standard flex, non-standard flex, or remote, they may be authorized to work.
Testing, Quarantine, and Isolation
Due to the increase in Delta variant COVID-19 cases and growing concerns in our area, we must take proactive steps to protect our community​ as we return to campus for the new year. As part of that effort, students and employees exposed to COVID-19 and symptomatic will need to undergo testing and may need to isolate.

Vaccinated Individuals

Who are not feeling well or experiencing symptoms related to COVID-19 should remain home or in their current on-campus residence and complete the Initial Assessment Survey.
Students who are vaccinated and exposed should complete the Initial Assessment Survey. These students will be required to submit a COVID-19 test 3 to 5 days after their exposure date. On campus testing will be provided.
Employees exposed will need to remain off-campus for 3 to 5 days to monitor for symptoms. Those that remain symptom-free will be released to return to work after the designated time period. Should symptoms develop, the employee will need to quarantine.
Vaccinated employees and students who test positive for COVID-19 will need to isolate for 10 days.

Unvaccinated Individuals

Who are not feeling well or experiencing symptoms related to COVID-19 should remain home or in their current on-campus residence.
Student or employees who are unvaccinated will need to quarantine if exposed based on the criteria below. Students may quarantine in their current on-campus residence or off campus.
As of 8/26/2021 and in accordance with the St. Charles Public Health Department, household contacts now qualify for modified quarantine options.

Mandatory 14-day quarantine If you experience symptoms at any time during your quarantine period, you will be required to quarantine for the full 14 days, even if you produce a negative test result.
Symptom Free after Exposure for Ten (10) Days:If you have remained completely symptom free through and including the tenth day of quarantine, you may discontinue quarantine for the remainder of the 14 days. Your exposure date is Day 0.
Symptom Free after Exposure for Seven (7) Days AND Negative Test after Exposure:If (1) you have remained completely symptom free through and including the seventh day of quarantine, AND (2) you have received a negative COVID-19 PCR test result from a medical provider (PCR test is preferred and it CANNOT be an at-home test) which was collected on or after the fifth day following the exposure, you may discontinue in-home quarantine for the remainder of the 14 days. Your exposure date is Day 0.

If you qualify and opt for a shortened quarantine, you should continue to monitor for symptoms through day 14 after exposure. Should you develop any symptoms, please return to your residence and complete the Initial Assessment Survey.

Unvaccinated individuals who test positive will need isolate for 10 days.
Designated spaces on campus will be reserved for students to isolate if they are unable to isolate off campus.
Students may quarantine in their current on-campus residence or off campus.
Employees needing to quarantine or isolate will need to do so off campus. Employees whose positions are designated as standard flex, non-standard flex, or fully remote may continue to work virtually. Those too ill to work or in a position designated as fully on-ground will need to leverage their time off accruals.
Travel and Off Campus Events
Employees who need to travel for professional development opportunities should speak with their supervisor regarding the approval process. See the Centers for Disease Control and Prevention website for recommended precautions to take while traveling.

Student organizations who want to host an event off campus should submit their event information through Involve U. Student Involvement staff will review and approve based on their event guidelines.
Veterans
The U.S. Department of Veteran Affairs is aware and willing to work with students who are receiving veteran benefits.  Below is an overview of guidance issued by the VA pertaining Lindenwood students utilizing VA benefits: 

If the school remains open (virtually, rather than physically), and students are transitioned to pursuit solely through online classes, then benefit payments (including the Monthly Housing Allowance under the Post-9/11 GI Bill®) will remain unchanged for the remainder of that term.

Lindenwood has moved to virtual classes for all courses in the spring term, including Spring Semester, Spring Quarter, and Spring Trimester.  Under VA guidance provided above, there will be no change in the students benefit payments during this time.  For more information please consult the VA website.  
Visitors
Visitors will be allowed on campus and should abide by all university protocols.