Who we are
The Lindenwood University Marketing and Communications teams serve as the primary link between Lindenwood and the rest of the world. We manage all top-level outward facing communications and marketing initiatives for the University. We are dedicated to ensuring that Lindenwood's values of excellence, dedication, integrity, creativity, and teamwork are apparent in all the work that is seen by the public and our own community.
What we do
Simply put, we tell the Lindenwood stories. We create and communicate stories about our students, university, faculty, staff, alumni, and everything happening or connected to Lindenwood. We talk with people in the region. W engage with campus stakeholders and elevate our brand with engaging, data-driven advertising. We use creativity to stand above the competition and generate top level brand awareness for the University.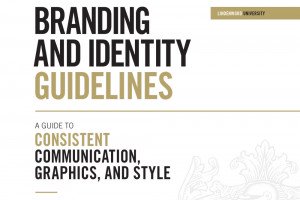 Working with the Lindenwood Brand
A Guide to Consistent Communications, Graphics, and Style.