Website content review meetings are scheduled with each school and major office with a presence on www.lindenwood.edu regularly to determine and improve upon current state of their content. These meetings includes the following:
Analytics Reports

Production of various reports, including year over year, to gain insight into how users are interacting with the current content provided.

Analytics Review/Insights - Provide Content Recommendations

Review and offer insights into areas for growth and potential removals.
Opportunities to incorporate more photography, video, and social media content.

Discuss Current Efforts

Marketing and Communications efforts (completed/in progress) that could benefit/impact their web content. For example - Faculty Bio Process, Email Signatures, etc.

Discuss Future Efforts / Developments

Marketing and Communications efforts (on the horizon) that could benefit/impact their web content. For example – Brand Related Changes, Siteimprove Academy, etc.

Brand Ambassador Component / Marketing and Communications Resources

Provide information regarding location or UR Resources such as brand guidelines, logos, project request forms, and how internal processes are changing.

Questions / Concerns

Open to any questions or concerns not covered up to this point.

Define Next Steps / Meeting Summary

Produce and provide summary of actions to be taken by their office and ours to meet goals and expectations leading up to our next web content review meeting.
Additional updates and meeting requests will be handled as they are received via the Project Request Form.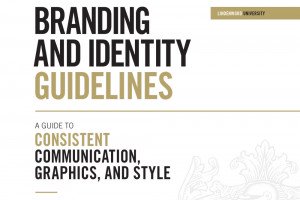 Working with the Lindenwood Brand
A Guide to Consistent Communications, Graphics, and Style.