Creative services ensures all of our work meets our rigorous creative standards to showcase the best of what Lindenwood has to offer. 
Templates are available for a variety of creative projects.
If you need a creative piece produced by the team, you may submit a request via our project request form. If this is a first time project request, you must fill out a project brief and submit it with the project request form. Please note that the ability for the creative services team to execute on projects is limited and submission of a request is not a guarantee that the project will be completed. Allow at least two weeks of lead time for design before a project needs to be completed, and an additional three weeks for printing if necessary.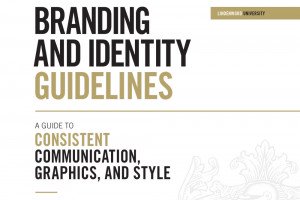 Working with the Lindenwood Brand
A Guide to Consistent Communications, Graphics, and Style.