To generate your official Lindenwood email signature, please fill out the form below.
Once you've submitted the form, you'll see your information plugged into the various output options, click "Update Signature Outputs". Please verify your information is correct.
Click the "Copy This Signature" button for your desired output and paste into your email client signature settings area.
Follow these instructions for your version of Outlook
Additional Instructions
Do not make additional modifications to the image(s) or text presentation.
Quotes are not part of the approved signature and should not be added.
If you have a badge you would like to request to use, please contact publicrelations@lindenwood.edu for consideration.
Office Location
Office Location is an optional field. If you choose to include your office location, you must use the official office location text found in Workday and used on the website's faculty/staff directory. For example:

Library and Academic Resources Center 325

LARC 325

LARC, Room 325

Library and Academic Resources Center (LARC) 325

Library and Academic Resources Center, Room 325

Library and Academic Resources Center (LARC), Room 325
If you require additional assistance in applying your email signature, please email publicRelations@lindenwood.edu.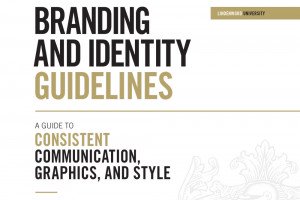 Working with the Lindenwood Brand
A Guide to Consistent Communications, Graphics, and Style.