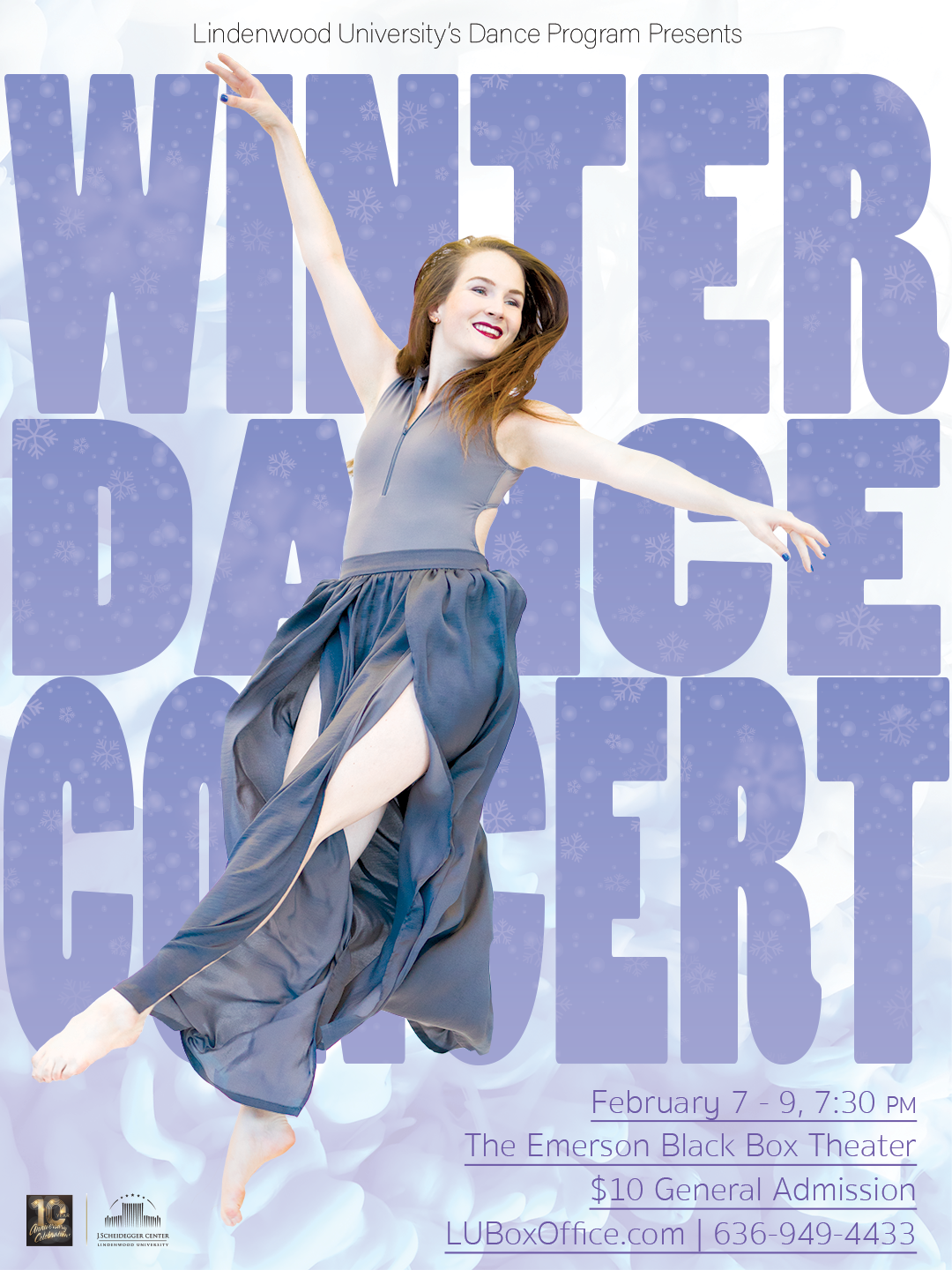 February 7-9, 2019 | 7:30 PM
Within the unique and intimate environment of a black box theater, student and faculty choreographers present innovative and unique works developed and adapted all from the mind of the individual artist. Join us for an intimate evening of dance that encourages our students to create, evolve, and to take risks.
Led by faculty mentor, Amy Gammon, thirteen student choreographers will present original pieces in The Emerson Black Box Theater. Choreographers use the Arena Stage design as a welcomed challenge in the process of creating works about relationships, memories, social constructs, and overcoming adversity. The Winter Dance Concert runs from Thursday - Saturday, February 7 - 9 at 7:30 p.m. Admission is $10 for the general public and free for students/faculty/staff with LU ID.
2019 Winter Dance Concert Choreographers include:
Morgan Brockmiller
Victoria Carroll
Leah Fry
Sydney Gibbs
Matthew Hansen
Kiersten Pruitt
Amber Richards
Mackenzie Roberts
Kerryaunna Ross
Jacob Sellers
Madalyn Sexauer
Madison Steitz
Kathryn Volker
The Emerson Black Box Theater