OFFICERS
J. Michael Conoyer, MD
Chairman
J. Michael Conoyer, MD, is the founder and president of Midwest ENT Centre, P.C., a single-specialty, six-physician ear, nose, and throat practice dedicated to providing a full range of ENT service, including allergy and hearing aid devices, to residents of St. Charles and the surrounding counties. He began his service as Chairman of the Board of Directors in May, 2017
Dr. Conoyer is a graduate of Southeast Missouri State University and received his MD degree from Vanderbilt University. He completed his ENT residency at Washington University in St. Louis. He served as the president of the Missouri State Board of Registration for the Healing Arts (Missouri's medical licensing board) as well as on numerous local boards. He has been honored by United Services for the Handicapped and Youth In Need for charitable service. He was named Citizen of the Years by the St. Charles Chamber of Commerce in 1994 and received the 2004 St. Peters Chamber of Commerce Distinguished Business Leadership Award. In 1996, he received the sole American Academy of Otolaryngology-Head and Neck Surgery National Award for Practitioner Excellence.
He and his spouse, Carol, have three children, two of whom practice medicine with him, and six grandchildren.
---
Chris Lissner
Vice-Chairman
Chris Lissner began his service as Vice Chairman of the Board of Directors in May 2017. He is president and one of the founding partners of Acropolis Investment Management. He has over 34 years of experience successfully managing financial assets through a wide variety of market environments. Prior to starting Acropolis in 2002, Lissner served for 13 years as senior vice president and managing director for Mark Twain Bank's Capital Markets Group. Lissner began his career in 1980 with Bear Stearns & Company on the floor of the Chicago Mercantile Exchange. Today, he continues to work with a select group of private clients and consults with various institutional accounts.
He also serves on the Board of Directors for Ullico Inc. He has served on multiple charitable boards and remains active in the community today. Lissner earned a BS in biochemistry from the University of Missouri-Columbia.
---
Kevin Bray
Treasurer
Kevin Bray began his service has Treasurer on the Board of Directors in May, 2017. He is a senior vice president of Commerce Bank and the group manager for 11 Commerce Bank branches in St. Charles County and North County. He has worked for Commerce Bank for 40 years and was promoted to his current position in 2003.
Bray received his BA in psychology from the University of Missouri-St. Louis and his master's in finance from Saint Louis University. He currently serves on the boards of Lindenwood University and the St. Charles County Economic Development Council.
Mr. Bray also serves as Committee Chairman of the Board's Finance Committee.
---
Patricia Penkoske, MD
Secretary
Lindenwood University alumna Patricia Penkoske ('69) began her service as Secretary on the Board of Directors in May, 2017. She is a longtime critical care physician who remains involved in teaching medical students, residents and fellows.
Dr. Penkoske moved to St. Charles during her high school years and attended Lindenwood College when it was transitioning to coed. Summer jobs in a research lab exposed her to research and medicine. She graduated from Washington University School of Medicine in 1974. Further training included general surgery and cardiac surgery. Penkoske was a practicing pediatric cardiac surgeon, researcher, and residency program director for 16 years at the University of Alberta in Edmonton, Alberta, Canada, and for two years at Saint Louis University. In 2005, she joined the faculty at Washington University.
The mother of three daughters, Penkoske lives in the Central West End and enjoys participation on several boards, sports, and travel. She also serves as Committee Chairman of the Board's Mission and Purpose Committee.
---
BOARD MEMBERS
Patricia A. Ahrens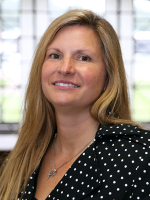 Patricia Ahrens has been a member of Lindenwood University's Board of Directors since 2009, serving on the board's Fundraising and Facilities committees, as well as the Capital Campaign Committee for the Lindenwood Belleville Campus.
She is the president of Ahrens Contracting, Inc., a site contractor specializing in demolition, excavation, and environmental remediation. Ahrens Contracting, Inc. has completed jobs such as the demolition of the former St. Louis Greyhound Station (Site of America's Center/Edward Jones Dome), demolition of old Busch Stadium and earthwork for new Busch Stadium, demolition of the former Deaconess Hospital, and partial demolition of Barnes Jewish Hospital.
Ben Blanton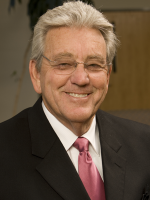 Ben Blanton is chairman of Blanton Construction Company, which he founded in 1970. Blanton Construction is a design/build and general contracting company with a philosophy based on the belief that integrity and excellence are the keys to a successful and profitable business.
In addition to time on the Lindenwood University Board of Directors, where he spent many years as Vice Chairman, Mr. Blanton is founding chairman and still serves on the planning committee of the St. Charles County Businessman's Prayer Breakfast. He is also on the board of Ministry to Men. His distinguished community service includes leadership on more than 20 local boards and organizations.
He and his wife, Carole, have three children and three grandchildren.
Jackie Brock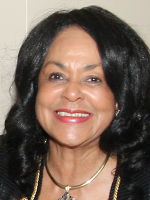 The Reverend Jacqueline Brock is a longtime member of the Board of Directors at Lindenwood University. The wife of St. Louis Cardinals legend and National Baseball Hall of Famer Lou Brock, she is an ordained minister and educator who has committed her life to the service of others. She holds a bachelor's degree in special education and has taken graduate courses in human services and coursework for certification as a Bible teacher.
Brock has received the distinguished Women of Achievement Award and the coveted St. Louis Women in Leadership Award. She was also the recipient of the Martin Luther King Lifetime Achievement Award.
The Brocks travel across America delivering spiritual, motivational, and inspirational messages. She is very active in numerous national and local charities, including life members of the NAACP, the National Urban league, and is co-chairs of the Whitney Young Society. She is chairman emeritus of Old Newsboys Day and the Lou Brock Scholarship Foundation. She is a devoted mother, grandmother, and Delta Sigma Theta sorority member.
Judith Brown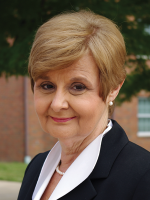 Judith Forstmann Brown ('67) is Lindenwood University's Alumni Board President. Brown is an officer at The Commerce Trust Company in Clayton, Mo., where she has been employed 16 years. Prior to that, she operated the family business, Forstmann's Paints and Wallcovering in St. Peters.
Brown is active in numerous charitable activities, most recently leading Commerce's efforts to provide nearly 100,000 meals for the needy across The Commerce Trust Company system in celebration of Commerce Bank's 150th anniversary. She is one of Lindenwood's most active alumni club members, volunteering at Homecoming, Christmas Walk, and the St. Charles Alumni Club Luncheon & Fashion Show and speaking at Commencement, Honors Convocation, and Freshman Convocation.
After earning her bachelor's degree, she received a master's in communication from the University of Denver in 1970. She and her husband, Richard, have been married 47 years and live in St. Charles.
Gaspare Calvaruso

Gaspare Calvaruso is president of Capital Region Medical Center, a not-for-profit, integrated healthcare system in Jefferson City, Mo., which operates two principal campuses, the Main Campus and the Southwest Campus (Goldschmidt Cancer Center). CRMC consists of a 114-bed acute care hospital (including a 14-bed rehabilitation unit), 28 ambulatory care sites in the surrounding area, the Goldschmidt Cancer Center, and an employed 130-physician, multi-specialty group practice known as Capital Region Medical Group. Annual net revenues for CRMC are in excess $165 million.
He is a graduate of the University of Missouri-St. Louis, and he earned a master's degree in business administration from William Woods University in Fulton. Besides the Lindenwood Board of Directors, he serves on the Central Missouri United Way, Jefferson City Downtown Rotary, the Old Munichburg Association, and the St. Joseph Cathedral Knights of Columbus. He and his wife, Melissa, have three boys.
David Cosby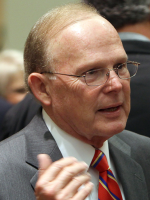 David Cosby is the director of advancement for Ninos de Mexico, an organization that receives orphaned children on a permanent basis in the greater Mexico City area. The children typically remain with Ninos through completion of their education (including college). Ninos operates five children's homes, a school, and a medical facility that provides community outreach services.
Other professional interests include healthcare management and a prior career in banking.
Cosby holds an MBA from Washington University in St. Louis.
Duane Flowers
Duane Flowers is a retired businessman. He was president of Bass-Mollett Publishers. He graduated from Greenville College in 1965 and served in the Air Force and Air National Guard until 1971.
Ron Gorgen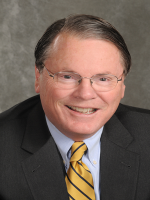 Ron Gorgen ('98) retired recently as compliance director at Edward Jones. He had worked there since 1979.
After working in field supervision, he joined the Compliance Department in 1999. He was a member of the Edward Jones Compliance Committee and was responsible for the semiannual Compliance Committee meeting and the Compliance Regulatory Symposium. He has been a member of the Edward Jones Leadership Council and Edward Jones Compensation Committee.
Gorgen is a co-founder of the Securities Industry Association's Insurance Supervision Committee, which is responsible for insurance and annuity supervision for financial services firms. Besides serving on the Lindenwood University Board of Directors, where he is Committee Chairman of the Fundraising Committee, he is on the St. John's Mercy Foundation. He is also a former president of the St. Louis Area Foodbank board and the president of the Central City, Neb., Chamber of Commerce.
Gorgen holds a bachelor's degree in finance from the University of Denver and completed his MBA at Lindenwood University. In addition, he graduated from the Securities Industries Institute at the Wharton School of Business, University of Pennsylvania.
John W. Hammond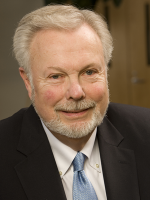 John W. Hammond is a retired entrepreneur who spent 23 years as president of G.W. Composites, Inc. in O'Fallon, Mo. Prior to that, he worked 12 years as a program manager of DC-10 flight simulators at McDonnell-Douglas.
Hammond joined the Lindenwood University Board of Directors in 1991, and for many years, he served as Treasurer. He played an integral role in Lindenwood's creation of the University Commons shopping center across from the St. Charles campus.
A Jefferson City, Mo., native, Hammond still serves as chairman of the board of Frontenac Bank. He is past president of Progress 64 West and remains active in that organization as well as Rotary. He and his wife, Barbara, live in Chesterfield.
Grace Harmon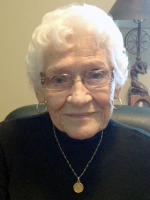 Grace Harmon is a retired St. Charles community leader who, with her late husband Ray, ran the world's most successful baby photography company, First Foto (later Hasco). She ran the corporation's personnel division, hiring many of the company's 1,400-plus employees.
She has served on the Lindenwood University Board of Directors for more than a decade, much of that as an officer and Secretary of the Board.  Her husband served as board chairman for many years before he died in 2005.
Mrs. Harmon has generously given her time to many community and charitable organizations, including the St. Charles Chamber of Commerce, St. Charles Sunrise Rotary, Partners for Progress, Business and Professional Women, and the Foundry Arts Center. She was selected St. Charles Citizen of the Years in 2002.
She has two daughters, six grandchildren, and nine great-grandchildren and remains very active in the community.
Art Johnson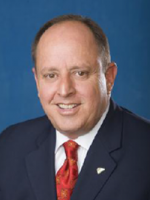 Art Johnson spent 28 years as an executive with AAA Missouri, retiring in 2013 after serving as president and CEO for seven years.
Prior to joining AAA, he worked in the advertising, public relations, and marketing area where he was employed by KSJ Advertising as executive vice president. Johnson served on the National AAA Accreditation Commission, the Board of Directors of Auto Club Insurance Company of Florida, the Automobile Club of Missouri, the Auto Club Inter-Insurance Exchange, Auto Club Family Insurance Company, and Auto Club Enterprises. Additionally, he served on numerous AAA national committees, including the AAA Response Board of Managers, the Strategic Marketing Council, and the AAA Member Services and Benefits Committee.
He is a lifelong resident of St. Louis, and besides the Lindenwood University Board of Directors, where he is Committee Chairman of the Board Development Committee, he serves on the board at Mercy Healthcare, East Community, and has previously served on civic boards, including the Golf Foundation of Missouri, Director, Junior Achievement, and the St. Louis Chapter of American Red Cross.
Joseph Mathews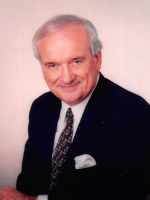 Joseph G. Mathews has owned Mathews & Associates since 1985. Prior to that, he worked for Phoenix Life Insurance Company and Stix, Baer & Fuller and was an officer in the United States Army.
He is the past president of the St. Louis chapter of Chartered Life Underwriters and past director of St. Louis Life Underwriters and is in the Phoenix Home Life Insurance Company Hall of Fame. Mathews is also an honorary member of the Board of Directors for Lake of the Ozarks General Hospital, where he is a past chairman. Mathews is an Eagle Scout with gold, silver, and bronze palms.
Besides serving on the Lindenwood Board of Directors, Mathews is a board member at SSM Healthcare of Lake Saint Louis and a member of the US Bancorp Advisory Board.
Doug Mueller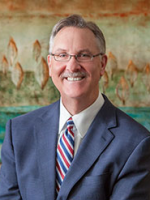 Doug Mueller is co-founder of Mueller Prost and is a leading business advisor for corporate and emerging tax issues. He focuses on high-level tax planning and consulting for high-net worth individuals, business owners, and their related businesses across a broad range of industries.
Mueller has developed a culture and team at Mueller Prost that is dedicated to quality, technical expertise, and service. He sits on multiple professional and charitable boards, including the Missouri Society of Certified Public Accountants.
Mueller has earned various awards, including Who's Who in Law and Accounting by the St. Louis Business Journal, Beyond the Best by Small Business Monthly, St. Louis Top Accountant by a leading business publication, the fourth annual Money Magazine Tax Contest, and many more.
Ronald W. Ohmes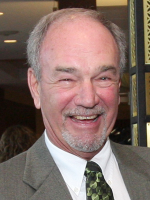 Ron Ohmes is a longtime business leader in the St. Louis area, having spent 57 years with Kirchner Block & Brick. It is a family business that grew from a local brick company into a Midwest powerhouse. He retired in 1999 and remained active as owner and on the company board of directors until 2012.
Ohmes joined the Lindenwood Board of Directors in 1991. He serves on the facilities committee and the finance committee and is one of the university's top donors. He received the Sibley Medallion of Honor in 2009 for his deep ongoing commitment to Lindenwood.
Ohmes was very active with the St. Charles Jaycees, where he served as president. He went on to be president of the Missouri Jaycees. He has a long list of volunteer and service activities with has parish, St. Charles Borromeo, and many other civic organizations. Ohmes and his wife, Janice, live in Roach, Mo. at the Lake of the Ozarks.
Ronnie D. Osborn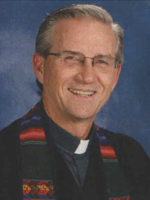 The Reverend Ronnie Osborn has served as pastor at St. Charles Presbyterian Church since 2005. He joined Lindenwood's Board of Directors in 2008.
Osborn is a native of South Kansas City, Mo. He earned his BA in psychology from Baylor University. He worked in the social services field after college and was employed as a Deputy Juvenile Office for the State of Missouri and as a District Program Director for the YMCA of Greater Kansas City. He received his Master of Divinity from Pittsburgh Theological Seminary in 1992 and has served churches in Pittsburgh, Penn., Omaha, Neb., and Euharlee, Ga., before coming to St. Charles. While in Omaha, he completed his studies in the Master's in Christian Spirituality Program at Creighton University.
Osborn and his wife, Margaret, were married in 1992. They have two children.
Chip Peterson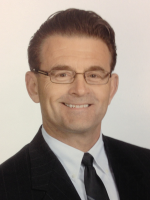 Harry H. (Chip) Peterson is an entrepreneur in Farmington, Mo., where he serves as president and vice-president of several small companies. He is the president of Farmington Development Company, which has been the main developer of commercial property, as well as residential developments, in Farmington. He owns Insight Partners Inc., which has operated as many as three Steak N Shakes in Missouri; Show-Me Cici's Pizza, Inc. and Q Loco, LLC, which he owns and operates as Cici's Pizza and Qdoba restaurants respectively; as well as office and retail ownership and management.
Peterson is a graduate of the University of Boulder–Colorado, where he earned his BS in small business management. In addition to being on the Board of Directors of Lindenwood University, where he serves as Committee Chairman of the Athletics Committee, he serves on the First State Community Bank Board of Directors. He is president of Farmington Industrial Development Authority and has served on the Mineral Area Community College board, American Legion Missouri Boys State, the Farmington Chamber of Commerce, the Presbyterian Children's Home board, and the Farmington Memorial Methodist Church boards.
Peterson and his wife of 31 years, Debbie, who also owns and operates their various businesses, have one daughter, two sons, and two grandchildren.
Lucy D. Rauch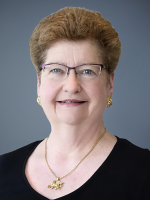 Lucy Rauch is a community leader in St. Charles. She retired after 30 years of service as a judge in 2012.
In February 2015, she was honored by the Greater St. Charles County Chamber of Commerce as the Citizen of the Years. Her proud service on the Lindenwood University Board of Directors follows the family legacy – her mother, Elizabeth, is a Lindenwood alumna and served the board for many decades. In addition to her Lindenwood board service, Rauch was on the board of the Academy of the Sacred Heart and the St. Charles County Salvation Army Advisory Board.
She earned her bachelor's degree at Duke University, a master's degree at UNC-Chapel Hill, and a juris doctor from Saint Louis University.
Herb Roach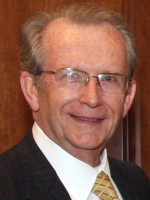 Herb Roach has more than 40 years of experience in executive management, finance, manufacturing, and distribution. The experience includes corporate responsibility for human resources, corporate development, information systems, customer service, procurement, government relations, and international shipping.
Roach and his wife, Nancy, have a wealth of entrepreneurial experience as well, having started their own business and successfully operating it for 20 years before selling it.
He is currently an alderman in the city of O'Fallon, Ill., and has a lengthy list of civic involvement.
Jerry Scheidegger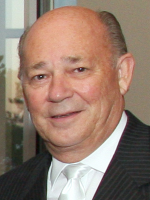 Jerry Scheidegger is well-known for his dedication to serving the community. Born and raised in St. Charles, Scheidegger, who serves the Board of Directors as Committee Chairman of the Facilities Committee, has been one of the key players in helping to make his hometown area both prosperous and compassionate. After finishing high school and joining the armed service, Scheidegger returned to St. Charles, engaging in small entrepreneurial ventures where he learned everything he could from his personal business experiences.
Today the Scheidegger family owns Corporate Group, Inc. and manages property it owns or has ownership in, located in St. Charles and Warren counties, and Lake of the Ozarks, and residential development in Colorado.
Bill Schoenhard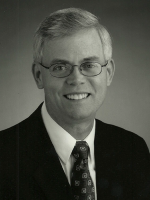 William Schoenhard is a retired healthcare executive and former deputy under secretary for health for operations and management for the U.S. Department of Veterans Affairs (VA).
Before his appointment to the VA, Schoenhard was executive vice president/chief operating officer for SSM Health Care. A former U.S. Navy officer, he serves on the boards of directors of Lindenwood University, the Gene Slay's Boys' Club of St. Louis, and Deaconess Faith Community Nurse Ministries, as well as on the Finance Council of Mary Queen of Peace Catholic Church.
Schoenhard graduated from the University of Missouri with a Bachelor of Science degree in public administration in 1971. He earned a master's degree with honors in health care administration from the Washington University School of Medicine.
Gary Shaw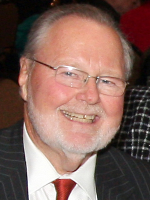 Gary Shaw is senior vice president of wealth management at Morgan Stanley. He has more than four decades of industry experience. He was named a President's Club member while at Dean Witter Reynolds (now Morgan Stanley) and earned membership on the Director's Advisory Council at E.F. Hutton (now part of Morgan Stanley).
He was named Youth in Need's Man of the Year in 1988, Dean Witter Reynolds' Broker of the Year in 1991, and Boys & Girls Club Man of the Year in 1996, and received the St. Charles Chamber of Commerce Lifetime Distinguished Service Award in 2002. His alma mater, Iowa Wesleyan College, awarded him an honorary Doctorate of Laws in 1993.
Shaw believes in giving back to the community and serves on several not-for-profit boards including: Missouri Kids, Foundry Art Centre, Lindenwood University, Endowment for United Services, and Iowa Wesleyan College. Shaw and his wife, Joyce, have 6 children and 14 grand-children.
Michael D. Shonrock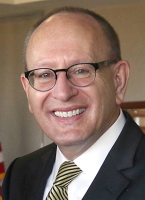 Michael, a self-described futurist and undying optimist, was appointed by the Board of Directors as the 22nd president of the Lindenwood University System on June 1, 2015.  Prior to Lindenwood, Michael served as president and professor at Emporia State University and senior vice president and associate professor at Texas Tech University.
Michael holds a Doctor of Philosophy (Ph.D.) in Higher Education Administration from the University of Kansas, an Educational Specialist (Ed.S.) in Community College Administration from Pittsburg State, and a Bachelor of Science and Master of Science from Western Illinois.
Michael has overall responsibility for the Lindenwood University System including campuses in St. Charles, Missouri and Belleville, Illinois along with 9 academic services centers in Missouri and Illinois, including the new downtown St. Louis location at the Old Post Office.  Michael's leadership team includes:  Brett Barger, Campus President (Belleville), Marilyn Abbott, Provost and Vice President for Academic Affairs, Deb Ayres, Vice President for Human Resources, Dan Grigg, Vice President for Development & Alumni Affairs, Greg Phelps, Vice President for Financial Affairs/CFO, Renee Porter, Campus Provost (Belleville), TJ Rains, Vice President for Information Technology/CIO, Stefani Schuette, Executive Assistant to the System President, Grant Shostak, Vice President & General Counsel, and Brad Wachler, Vice President for Intercollegiate Athletics.
Michael serves on a number of regional boards and advisory councils including: St. Louis Regional Chamber, Greater St. Charles County Chamber, St. Charles County Partners for Progress, St. Louis Sports Commission, St. Charles Economic Development Council, and the Commerce Bank Advisory Board along with a number of professional associations including:  Council of Independent Colleges, Association of Governing Boards, Higher Learning Commission, and the Missouri Colleges Fund, Inc.
Lindenwood employs more than 2,148 full-time and part-time faculty and staff and enrolls over 9,700 undergraduate students within 69 academic programs and over 5,800 graduate students within 36 academic programs.  The Lindenwood University system is the home of more than 80 athletics teams, between St. Charles and Belleville campuses, competing in the MIAA, NAIA, and 23 other conferences.
Michael and his wife, Karen, enjoy the confluence between the Missouri and Mississippi rivers, the City and County of St. Charles, the City and County of Belleville, and the rich culture of the Greater St. Louis area.  Michael and Karen are loyal Lions and Lynx fans and now loyal Cardinals and Blues fans!
Donald E. Tuttle
Don is co-founder and managing partner of Top Gun Ventures, a premiere national retained consultancy firm that helps start-up to Fortune 500 companies build high performance executive teams at the "C" level. With offices in Austin, Boston, Dallas, New York, Palo Alto, Seattle and St Louis, Don and his partners have assisted entrepreneurs, investors, CEO's and Board of Directors attract "GameChangers" to build and scale companies throughout the U.S. and around the globe. In the last thirty years he has helped many companies to build entire executive teams. Many of these companies have grown, prospered and undergone successful liquidity events (IPO/buyouts).
Prior to building this business from 1984 to present, Don progressed through engineering and operational management roles within a Fortune 500 technology company.
Don, who serves as Committee Chairman of the Strategic Planning Committee on the Board of Directors, completed his undergraduate studies at Southern Illinois University, and also completed all coursework leading towards a M.S. degree.
Don has been featured on CBS MarketWatch and other business programs and enjoys contributing to articles in various newspaper and magazines in the U.S. and globally. He enjoys golf, reading, fine wine, cooking, traveling and being a guest lecturer at universities and business events. He also has a passion for ensuring students select the proper educational degrees and transition their higher education into a fulfilling career.
Life Members
Nancy Calvert
Jonathan Ford
Elizabeth Huss
Larry Kelley
Jane Calvert Rogers
Dale Rollings
Patrick Sullivan