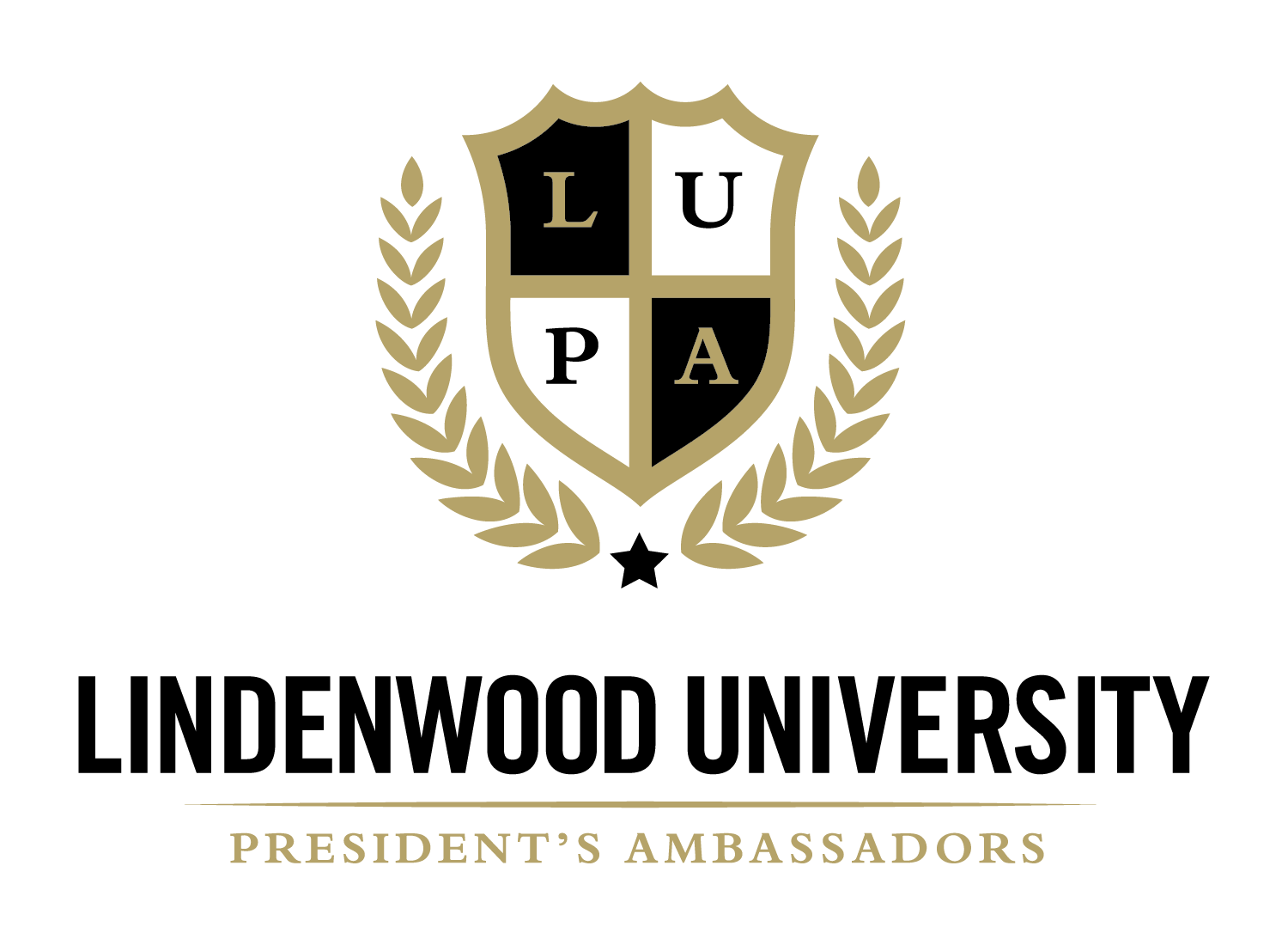 A President's Ambassador is a positive representative of the President's Office and Lindenwood University. Ambassadors have the opportunity to assist with a variety of events on campus, and interact with university stakeholders, i.e. faculty, staff, alumni, board members, donors, etc.
Mission
To identify and develop student leaders who in turn represent Lindenwood University and the Office of the President in a positive and professional manner on our campus, in our community, and in everyday interactions.
Goals
To serve as a representative of the Office of the President at Lindenwood University events on and off-campus.
To foster a connection between university students and leaders.
To advance ourselves as students and as leaders by welcoming unique learning opportunities and constructive experiences.
Questions?
If you have any questions about the program, please contact Amanda Hyde at ahyde@lindenwood.edu.
Become a President's Ambassador
Interested in becoming a President's Ambassador for the 2023 – 2024 academic year? Applications will be open from March 27 - April 12.
---
Alexia Prudencio
La Paz, Bolivia
Junior


---

Alison Paris
Saint Charles, MO
Senior


---

Amy Callirgos
Lima, Peru
Sophomore


---

Caleb Andrews
Waynesville, MO
Junior


---

Faith Salamone
Kansas City, MO
Sophomore


---

George Pezold
Wright City, MO
Junior


---

Gracie May
St. Louis, MO
Junior


---

Lauren Porter
Lincoln, NE
Junior


---

Pauline Terwindt
Zaandam, Netherlands



---

Reagan Griessel
Ozark, MO
Junior


---

Regan Gaddini
Hebron, IL
Senior


---

Shawn Koishor
Perryville, MO
Junior


---

Sophie Juliana
Kansas City, MO
Sophomore


---

Sawyer Eddins
Fort Smith, AR
Junior


---