OFFICERS
Donald E. Tuttle

Chairman

Don Tuttle is co-founder and managing partner of Top Gun Ventures LLC, a premiere national retained executive search firm focused on the needs of organizations driving or encountering new business models and disruptive technologies. The firm specializes in recruiting "C" level leaders able to help organizations accomplish ambitious goals, overcome difficult challenges, or explore new strategic directions. With offices in Austin, Boston, Dallas, Denver, Seattle and St Louis, Don and his partners have assisted investors, boards, CEO's and entrepreneurs identify, evaluate and attract "GameChangers" to build, turn-around and scale companies throughout the U.S. and around the globe. In the last thirty-five plus years he has helped many companies build entire executive teams. Many of these companies have grown, prospered and undergone successful liquidity events (IPO/buyouts).

Prior to building this national business from 1984 to present, Don progressed through engineering and operational management roles within a Fortune 500 technology company.

Prior to being elected Chairman at Lindenwood University, Don chaired several board committees including Strategy & Development, Board Development, Member of the Executive Committee and several others.

Don completed his undergraduate studies at Southern Illinois University, and also completed all coursework leading towards a M.S. degree.

Don has been featured on CBS MarketWatch and other business programs and enjoys contributing to articles in various newspaper and magazines in the U.S. and globally. He enjoys golf, reading and being a guest lecturer at universities and business events. He also has a passion for ensuring students transition their higher education degrees into a fulfilling career.

He and his wife, Mary, also enjoy traveling, fine wine and spending time with family and friends.

---

Harry H. (Chip) Peterson

Vice Chairman

Committee Chair, Athletics

Harry H. (Chip) Peterson is an entrepreneur in Farmington, Mo., where he serves as president and vice-president of several small companies. He served as president of Farmington Development Company for 25 years, which has been the main developer of commercial property, as well as residential developments, in Farmington. He and his wife Debbie own Insight Partners Inc., which has operated as many as three Steak N Shakes in Missouri; Show-Me Cici's Pizza, Inc. and Q Loco, LLC, which he owns and operates as Cici's Pizza and Qdoba restaurants respectively; as well as office and retail ownership and management.

Peterson is a graduate of the University of Colorado-Boulder, where he earned his BS in small business management. Peterson has served on the Board of Trustees of Lindenwood University for eight years. Previously, he served on the Strategic Planning, Mission, & Purpose Committee, as well as Interim Vice President of the Board. Currently, he serves as Chairman of the Athletics Committee and Vice Chairman of the Board. In addition to serving on the Board of Trustees of Lindenwood University, he serves on the First State Community Bank Board of Directors where he serves as Chairman of the Audit Committee. He is president of Farmington Industrial Development Authority and has served on the Mineral Area Community College board, American Legion Missouri Boys State Board of Directors, the Farmington Chamber of Commerce, the Presbyterian Children's Home board, and the Farmington Memorial Methodist Church boards.

Peterson and his wife of 36 years, Debbie, have one daughter, two sons, and five grandchildren.

---

David Mason

Committee Chair, Strategy

Mr. Mason is the founder and CEO of David Mason + Associates. As a registered architect, he provides oversight for major clients while also overseeing the corporate marketing effort. As the President of the firm, with over 38 years of experience, he aims to investigate the possibility of eliminating a problem rather than following the temptation of solving the problem. His design philosophy emphasizes a critical examination of established attitudes and establishing a balance between practical function and human needs. David's management and technical leadership skills assure the client that the project team will receive the resources and the leadership required to meet or exceed all project goals and objectives.

---

Doug Mueller

Treasurer

Committee Chair, Finance

Doug Mueller is co-founder of Mueller Prost and is a leading business advisor for corporate and emerging tax issues. He focuses on high-level tax planning and consulting for high-net worth individuals, business owners, and their related businesses across a broad range of industries.

Mueller has developed a culture and team at Mueller Prost that is dedicated to quality, technical expertise, and service. He sits on multiple professional and charitable boards, including the Missouri Society of Certified Public Accountants.

Mueller has earned various awards, including Who's Who in Law and Accounting by the St. Louis Business Journal, Beyond the Best by Small Business Monthly, St. Louis Top Accountant by a leading business publication, the fourth annual Money Magazine Tax Contest, and many more.

---

Patricia Penkoske, MD

Committee Chair, Student Affairs

Lindenwood University alumna Patricia Penkoske ('69) joined the Board of Trustees in 2012. She is a longtime critical care physician who remains involved in teaching medical students, residents and fellows at Barnes Jewish Hospital.

Dr. Penkoske moved to St. Charles during her high school years and attended Lindenwood College when it was transitioning to coed. Summer jobs in a research lab exposed her to research and medicine. She graduated from Washington University School of Medicine in 1974. Further training included general surgery and cardiac surgery. Penkoske was a practicing pediatric cardiac surgeon, researcher, and residency program director for 16 years at the University of Alberta in Edmonton, Alberta, Canada, and for two years at Saint Louis University. In 2005, she joined the faculty at Washington University.

The mother of three daughters, Penkoske lives in the Central West End and enjoys participation on several boards, sports, and travel.

---

Jo Anna Pollock

Trustee Accreditation and Compliance Liaison

Committee Chair, Academic Affairs

Attorney Jo Anna Pollock works as a shareholder at Simmons Hanly Conroy, in the Complex Litigation Department, where she focuses on environmental, commercial, class action and human rights litigation. She devotes her practice to representing people and their businesses that have been hurt through the wrongful conduct of others.

Jo Anna earned her bachelor's degree with honors from Lindenwood University in 1997. She earned her law degree from St. Louis University Law School, where she graduated with honors and on the Dean's list. She also served as an editor for The Journal of Health Law. She has penned several articles about practicing law for various publications, and she speaks at law conferences on various topics concerning trial work.

---

Jerry E. Scheidegger

Committee Chair, Facilities

Jerry E. Scheidegger is well-known for his dedication to serving the community. Born and raised in St. Charles, Scheidegger has been one of the key players in helping to make his hometown area both prosperous and compassionate. After finishing high school and joining the armed service, Scheidegger returned to St. Charles, engaging in small entrepreneurial ventures where he learned everything he could from his personal business experiences.

Today the Scheidegger family owns Corporate Group, Inc. and manages property it owns or has ownership in, located in St. Charles and Warren counties, and Lake of the Ozarks, and residential development in Colorado.
---
EX OFFICIO
Dr. John R. Porter

President

Dr. John R. Porter is Lindenwood University's 23rd president, a role he assumed in July 1, 2019. Porter worked for 33 years for IBM, the last 15 in senior management, and has also served as a board member in higher education and as an adjunct instructor and visiting professor.

Immediately prior to starting his current role, he served as vice president of services for a premier IBM Business Partner--Gulf Business Machines in Dubai. He has served as a member of the Board of Trustees at Evangel University, from which he holds a bachelor's degree, and also has experience as a university fundraiser. He has an MBA from Washington University in St. Louis and has earned a Doctor of Education degree from Johns Hopkins University.

During his professional career, Porter has worked in numerous locations in the United States, as well as in South Africa and Dubai. Porter and his wife, Beverly, have three adult children, all of whom live in the Kansas City area.
---
BOARD MEMBERS
Hal Gentry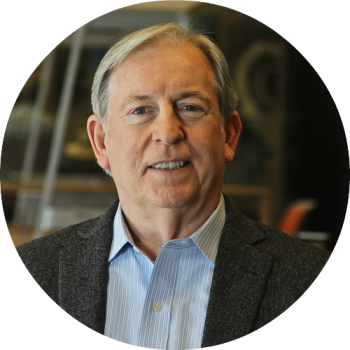 Hal Gentry has over 35 years of experience in the software industry as a CEO and entrepreneur. He began his career as a software engineer for one of the leading providers of engineering analysis tools for the electric utility industry. He then founded and was CEO of two successful software businesses, GridLogix and Gentry Systems.

After exiting GridLogix, Gentry was a Partner in Capital Innovators, SixThirty FinTech and Prosper venture funds that provided investment and accelerator programs for early stage tech companies. These funds have now invested globally in more than 200 tech companies.

Gentry is currently Chairman of Denim Social, a St. Louis based social media management company for the banking and financial services industry.

Gentry earned his Bachelor of Science in Computer Science degree at Southern Illinois University-Edwardsville (SIUE) where he now serves on the advisory board for the School of Engineering and Computer Science Department. In 2011 he was inducted into the SIUE Alumni Hall of Fame. Gentry is a veteran, having served in the United States Air Force.
John W. Hammond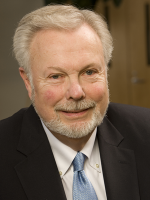 John W. Hammond is a retired entrepreneur who spent 23 years as president of G.W. Composites, Inc. in O'Fallon, Mo. Prior to that, he worked 12 years as a program manager of DC-10 flight simulators at McDonnell-Douglas.
Hammond joined the Lindenwood University Board of Trustees in 1991, and for many years, he served as Treasurer. He played an integral role in Lindenwood's creation of the University Commons shopping center across from the St. Charles campus. In 2013, Mr. Hammond provided financial support to establish The Hammond Institute within the Plaster College of Business and Entrepreneurship.
A Jefferson City, Mo., native, Hammond was chairman of the board of Frontenac Bank and currently is on the Board of Royal Bankshares. He is past president of Progress 64 West and remains active in that organization as well as Rotary. He and his wife, Barbara, live in Chesterfield.
Cheryl L. Matejka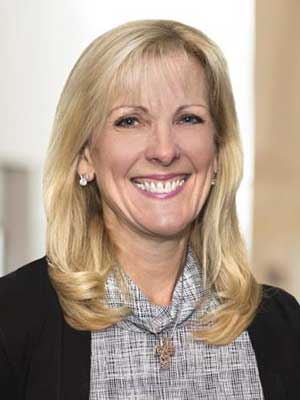 Cheryl L. Matejka serves as Senior Vice President of Financial Operations for Mercy Health head-quartered in St. Louis, Missouri. In this role, she oversees all finance functions related to Mercy hospitals and clinics. Prior to this role, Cheryl served as CFO for Mercy Health's East region, covering the St. Louis metropolitan and surrounding markets where she provided leadership oversight for financial reporting, operational and capital planning & analysis, decision support and various operational areas. Mercy Health is one of the largest integrated Catholic health systems with over $6 billion in revenues, 40 hospitals, ~ 2,400 physicians and serves both large and small communities in 7 states. In 2020, Cheryl celebrated her 14th anniversary with Mercy and has over 30 years of experience in the non-profit health care field.

Cheryl is a CPA, has a Bachelor of Business Administration in accounting from Evangel University in Springfield, Missouri, and an MBA from the Olin College of Business at Washington University in St. Louis. In 2012, she was awarded the St. Louis Business Journal CFO of the year for non-profit organizations. Cheryl and her husband Terry reside in St. Charles, are actively involved in their local church and missions work and have two grown children.
Cassandra Brown Ray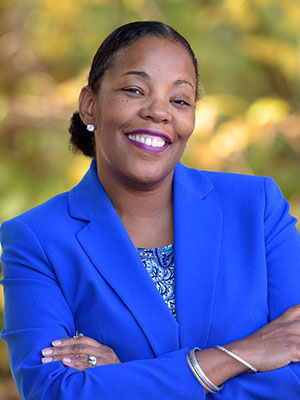 Cassandra Brown Ray, CPA, MBA, joined the Saint Louis Zoo in 1992 as a staff accountant and served as the Controller/Director of Finance since 1999. In 2019, Ray was named Chief Financial Officer and is responsible for day-to-day operations of the Finance and Purchasing departments and leads financial sustainability planning for the organization. She also works closely with the governance of the Saint Louis Zoo, including the Audit, Investment and Finance committees. Ray is the Diversity & Inclusion team leader for the Zoo.
Ray serves on the Lindenwood University Board of Directors (2019) as well as the Board of Directors for DUO. She is a graduate of FOCUS Leadership St. Louis (2014) and a member of the inaugural class of the FOCUS Impact Fellows, a team charged with developing and implementing an action plan using the 2015 Ferguson Commission Report as a guideline.
She earned her MBA from Lindenwood University and her undergraduate accounting degree from the University of Missouri-Columbia. Before joining the Zoo, she worked for General Dynamics as an internal auditor and McDonnell Douglas as a cost control analyst.
Gary N. Shaw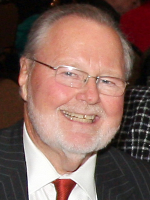 Gary N. Shaw is Senior Vice President/Financial Advisor at Morgan Stanley. He has more than five decades of industry experience. He was named a President's Club member while at Dean Witter Reynolds (now Morgan Stanley) and earned membership on the Director's Advisory Council at E.F. Hutton (now part of Morgan Stanley).
He was named Youth in Need's Man of the Year in 1988, Dean Witter Reynolds' Broker of the Year in 1991, and Boys & Girls Club Man of the Year in 1996, and received the St. Charles Chamber of Commerce Lifetime Distinguished Service Award in 2002. His alma mater, Iowa Wesleyan University, awarded him an honorary Doctorate of Laws in 1993.
Shaw believes in giving back to the community and serves on several not-for-profit boards including: Missouri Kids, Foundry Art Centre, Lindenwood University, Endowment for United Services, and Iowa Wesleyan University. Shaw and his wife, Joyce, have 6 children and 14 grand-children.
Michael A. Wood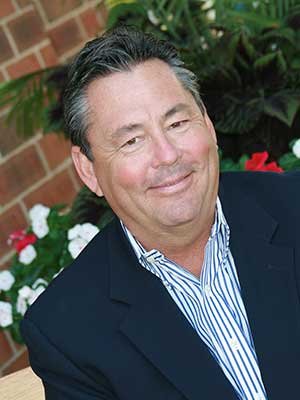 Michael A. Wood is a serial entrepreneur where he serves as CEO or Managing Member of several small to medium-sized companies. After serving in executive positions in both publicly-held and international health care companies, in 1985 he founded Saint Louis Management Group, Inc. a national health care management and consulting firm. In addition to health care, Wood's other companies include commercial and residential real estate, general aviation, hospitality and automotive related businesses.

In addition to serving on the Board of Trustees of Lindenwood University, he is a Board Member and Treasurer for Missouri Kids and formerly served on the Board of Directors of Easter Seals Midwest where he was Chairman of the Governmental Affairs Committee.

Wood is a graduate of Lindenwood College and holds a BS in Business Administration, an MS in Finance and an MBA degree. He also completed an AAS degree in Cardiopulmonary Technology at Maryville College in 1976. Wood is a member of Lindenwood's Butler Society and The Sibley Heritage Society.
Life Members
Ben Blanton
Kevin Bray
Jacqueline Brock
Nancy Calvert
Jane Calvert Rogers
David G. Cosby
Jonathan Ford
Grace Harmon
Elizabeth Huss
Ronald W. Ohmes
Dale Rollings
Patrick S. Sullivan