Hammond Institute for Free Enterprise
Entrepreneurial Mindset: Facilitator Certification
Harmon Hall, Dunseth Auditorium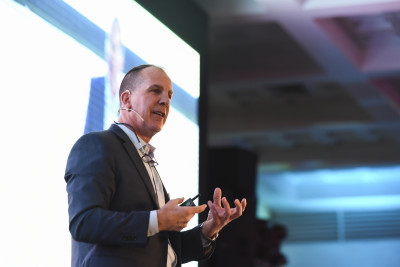 Gary Schoeniger of ELI will return to Lindenwood's campus in St. Charles to provide Ice House Facilitator Training. Learn how to use this training for the purpose of driving the entrepreneurial mindset into classrooms, organizations, and your local community. Be a part of this opportunity to become a certified Entrepreneurial Mindset Facilitator.

Schoeniger will lead the facilitator training. In addition to receiving professional development, successful completion of the training certifies participants to facilitate the program within their classroom, organization, or community. The training is designed to equip facilitators with tools and techniques to effectively implement innovative thinking through the Ice House Entrepreneurship Program, a problem-based learning program that targets student success and retention, leadership and workforce development, and small business creation.

Facilitators do not need to be subject-matter experts in the field of entrepreneurship. Rather than providing specific directives, the facilitator learns how to encourage participants to solve identified problems, find and apply new knowledge, take action, and cope with uncertainty and the challenges they confront in the process.
Registration is open to all sectors, including public, private, and non-profit.
For more information, contact Craig Felzien, Director of the Duree Center for Entrepreneurship at 636-949-4432 or via email at CFelzien1@lindenwood.edu.