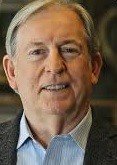 Hal Gentry has over 35 years of experience in the software industry as a CEO and entrepreneur. He founded and was CEO of two successful software businesses, GridLogix and Gentry Systems. After exiting GridLogix, Gentry was a Partner in Capital Innovators, SixThirty FinTech and Prosper venture funds that provided investment and accelerator programs for early stage tech companies. Gentry is currently Chairman of Denim Social, a St. Louis based social media management company for the banking and financial services industry. Gentry earned his Bachelor of Science in Computer Science degree at Southern Illinois University-Edwardsville (SIUE) where he now serves on the advisory board for the School of Engineering and Computer Science Department. In 2011 he was inducted into the SIUE Alumni Hall of Fame. Gentry is a veteran, having served in the United States Air Force.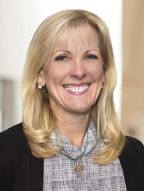 Cheryl L. Matejka serves as Senior Vice President of Financial Operations for Mercy Health head-quartered in St. Louis. She oversees all finance functions related to Mercy hospitals and clinics. Matejka previously served as CFO for Mercy Health's East region, covering the St. Louis metropolitan and surrounding markets where she provided leadership oversight for financial reporting, operational and capital planning & analysis, decision support and various operational areas. Matejka is a CPA, holds a bachelor's degree of business administration in accounting from Evangel University in Springfield, Missouri, and an MBA from Olin School of Business at Washington University in St. Louis. She and her husband Terry reside in St. Charles, are actively involved in their local church and missions work and have two grown children.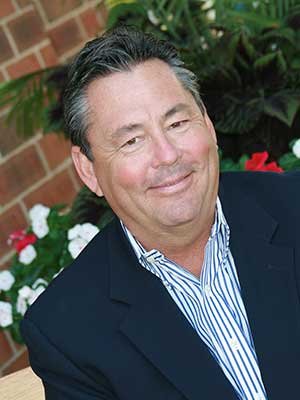 Michael A. Wood is a serial entrepreneur where he serves as CEO or Managing Member of several companies. He founded Saint Louis Management Group, Inc. in 1985, a national health care management and consulting firm. Wood's other companies include commercial and residential real estate, general aviation, hospitality and automotive related businesses. In addition to serving on the Board of Trustees of Lindenwood University, he is a Board Member and Treasurer for Missouri Kids and formerly served on the Board of Directors of Easter Seals Midwest where he was Chairman of the Governmental Affairs Committee. Wood is a graduate of Lindenwood College and holds a BS in Business Administration, an MS in Finance and an MBA degree. Wood is a member of Lindenwood's Butler Society and The Sibley Heritage Society.
For more information or to read full bios, visit the Board of Trustees page of the Lindenwood website.