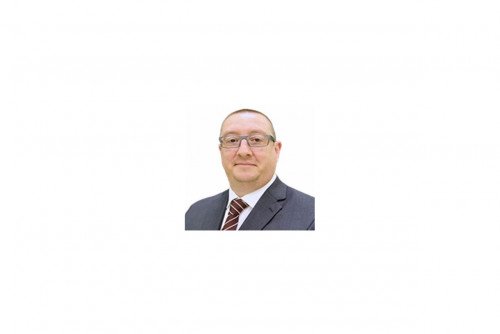 Dr. Daniel Kirk was selected as the University's next Dean of the College of Education and Human Services, according to a statement from Provost and Vice President for Academic Affairs Dr. Bethany Alden-Rivers. Dr. Kirk will begin his duties July 24.
"I am deeply appreciative of the incredible work of Lindenwood's Human Resources team and to all who were involved in the search process, particularly the faculty and staff of the College of Education and Human Services," Alden-Rivers said in her statement. "At each stage of the search process, Dr. Kirk demonstrated his passion, expertise, and impressive leadership capabilities. I am absolutely thrilled for Dr. Kirk to join our community, and I cannot wait to see all that Dr. Kirk and his college will accomplish together!"
Currently serving as the Director of Academic Development at Mohamed bin Zayed University of Artificial Intelligence, Kirk has an array of experience in education. His previous roles include Dean of the College of Education and Professor of Education at Winona State University in Winona, Minnesota, and Dean and Professor of Education at the American University of Ras al Khaimah in the United Arab Emirates.
Kirk also served as a researcher in Education Policy at the Emirates Centre for Strategic Studies and Research (Abu Dhabi) and as a faculty member at the American University of Sharjah, Bahrain Teachers College, Macon State College, and Pacific University in Oregon. His current research highlights educational innovation and policy formation in the Gulf Cooperation Council, specifically focusing on the international and comparative implications of those policies on educator preparation and school development.
Before moving to higher education, Kirk taught high school English Language Arts in multiple countries, including England, Qatar, Bermuda, and Dubai. Kirk attended grad school at the University of Georgia, where he taught on the undergraduate and graduate teacher education program.
Outside of his job, Dr. Kirk enjoys spending time with his two daughters, watching and coaching rugby, as well as golfing.