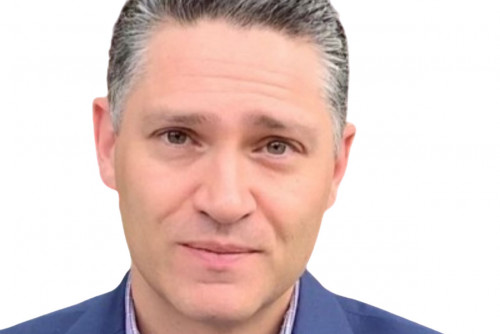 Lindenwood University is proud to announce Dr. Joe Sallustio as senior vice president for Lindenwood Global.
Part of the University's five-year strategic plan, Lindenwood Global will create an online division that provides a personalized online educational experience, adaptable to students' individual learning styles. Lindenwood Global will help students achieve their personal, academic, and professional outcomes.
"It's a complete honor to have been selected to serve students, staff, and faculty at Lindenwood University," Sallustio said. "LU is at the forefront of defining how higher education will be experienced in the future by both traditional and adult students. It's the academic quality, rich history, innovation, and culture of service that makes Lindenwood unique - and I cannot wait to get started."
Sallustio will begin at Lindenwood January 11, 2022 and joins the campus from Claremont Lincoln University in California where he served as Executive Vice President and Chief Operating Officer. His previous experience includes managing effective recruitment operations and facilitating transformational learning experiences.
Sallustio holds a bachelor's in speech communications from SUNY Oneonta, a master's in organizational leadership from Regis University, and a Doctor of Education in organizational leadership from Northcentral University.