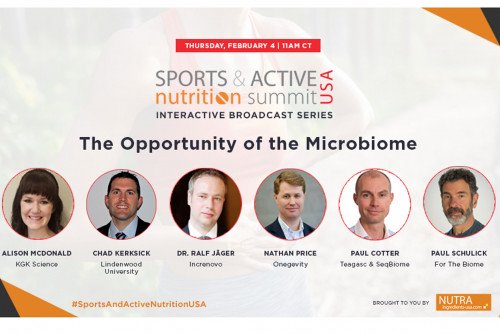 Dr. Chad Kerksick, associate professor of exercise science and director of the Exercise and Performance Nutrition Laboratory, will be the keynote speaker at the Sports & Active Nutrition Summit USA on Feb. 4.
Kerksick's presentation will discuss the latest research connecting probiotics with specific sports nutrition benefits and takes place during The Opportunity of the Microbiome discussion.
"Giving the keynote presentation for The Sports Nutrition Summit is a professional highlight and an invitation I was humbled to received," Kerksick shared. "As an active researcher in areas related to exercise, nutrition, and health, I rely on the information provided by NutraIngredients to teach me and guide me in many ways. It is very exciting to get the chance to give back and be part of their educational efforts through presenting the research involving probiotics, exercise performance, and gut health."
Produced by the NutraIngredients-USA team, the interactive series will broadcast over four, two hour broadcasts and will explore the various factors impacting the sports and active nutrition market today and beyond and will feature expert presentations, on-demand content, the opportunity to interact and dynamic panel discussions.
The summit is free to attend, and pre-registration is required through the summit's registration page. Content will be available on-demand following the summit.