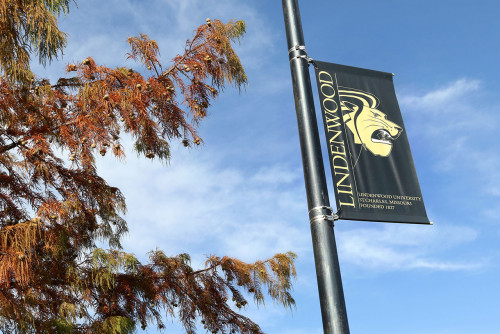 Lindenwood University celebrated another exceptional fundraising campaign in its near 200-year history. From July 1, 2022, through June 30, 2023, the University raised more than $5 million, making the last fiscal year a top-three fundraising finish.
Over the last two years, Lindenwood donors have supported two of the three highest recorded fundraising years in the University's storied history.
"Lindenwood University is focused on our students, first and foremost," Lindenwood President Dr. John Porter said. "The generosity of our supporters allows us to accomplish our mission and help prepare our students to be successful. Every gift contributes to our work in powerful ways, and I am thankful for every person who gave to Lindenwood in the last fiscal year. This outstanding support helped us accomplish one of our most successful fundraising years, and enables us to move the University forward."
Nearly $600,000 of funds raised in fiscal year 2023 are for scholarship support, including the addition of three new scholarships: the St. Charles Alumni Chapter Scholarship, the Whitney Fallon Knapp (Cornick) Memorial Scholarship, and the Dr. Joan Maupin Endowed Scholarship.
Lindenwood saw a record-breaking Giving Week with $182,670 raised from 741 donors. This reflects a near 50% increase in dollars and 60% increase in donors from Giving Week in 2022.
A $50,000 donation was gifted to the women's softball team, the largest single gift in program history.
The University also launched the Student Emergency and Equity Fund, which is a collaborative effort between the Lindenwood Center for Diversity and Inclusion and the Office of Advancement. It provides students from historically underrepresented populations with financial assistance for significant, unforeseen, unavoidable emergencies, and unexpected expenses.
A leadership gift also was secured in support of the Academic Exchange Agreement between Lindenwood and the National Taiwan University of Arts.
The nursing program continues to be a driver of philanthropic support receiving two leadership gifts in FY23, and a new endowment in support of the communications program was launched this fiscal year to ensure the sustainability and growth of one of Lindenwood's banner programs.
Lindenwood is excited to continue building this momentum and the work of enhancing student lives through top-notch education and experiences. Learn more about how you can impact student success or make your gift online.