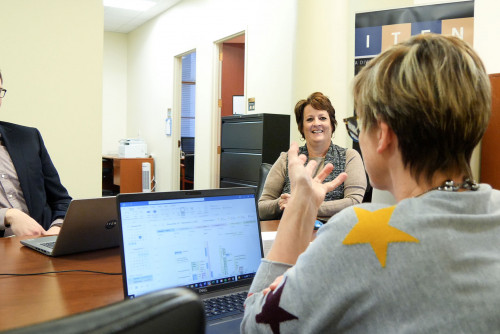 ITEN, a division of Lindenwood University, was awarded a grant from the Missouri Technology Corporation, which will empower future innovation and entrepreneurship throughout the state.
Awarding more than $1 million statewide, the funding supports startups and entrepreneurship through the Missouri Building Entrepreneurial Capacity (MOBEC) grant program.
"ITEN is excited to receive the support of a MOBEC grant for our Missouri Rural Entrepreneurship (MORE) Connection initiative," Executive Director Quentin Ortega said. "We have already begun reaching out to our peers statewide to have further conversations and prepare for our summit this fall that will bring entrepreneurs, investors, and mentors from across the state to the Lindenwood campus for a weekend of learning and networking."
Housed in the Plaster College of Business and Entrepreneurship, ITEN will work to support rural entrepreneurs and improve delivery and impact of support, capital, and other resources that are key to the success of startups and rural creatives. The initiative strives to provide more meaningful connections to peers and resources in Missouri's metro regions, increasing the overall health and diversity of the entrepreneur network in the state.