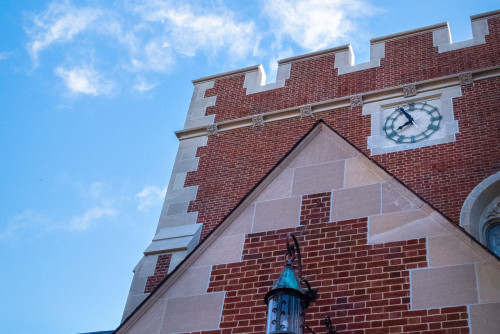 Dr. John Porter announced that Lindenwood University will be limiting campus operations for the week of January 3-7, 2022. Essential employees will report to work as scheduled, and all non-essential employees will work remotely during this period.
Many offices across campus are functioning in a fully remote capacity during this time and will not be accepting in-person appointments. Students, employees, and guests should use the Offices & Services directory to contact departments if necessary. Additionally, most in-person meetings will be moved to a virtual capacity or rescheduled.
Lindenwood strongly encourages all students and employees to get a COVID-19 vaccine or booster. Masks will still be required indoors for the foreseeable future, and the University will continue to use enhanced cleaning protocols.
Any Lindenwood employee or student who is experiencing symptoms, has been exposed to, or tested positive for COVID-19, should complete the Initial Assessment Survey.
Teams at Lindenwood continue to meet and review current county and state conditions. The University is considering many options for modification should additional safety measures be necessary.