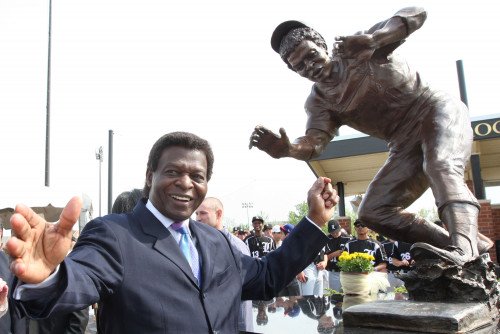 With a heavy heart, we as a united Lindenwood family celebrate the life of Lou Brock, an outstanding baseball player and remarkable cornerstone of our community.
As a member of the National Baseball Hall of Fame, Brock's tenure with the St. Louis Cardinals demonstrated his talent for the game and love of sport. His legacy lives on through our Lou Brock Sports Complex, home to the Lindenwood University baseball and softball teams.
Dr. John Porter, President of Lindenwood University, sends his condolences, "Our community has lost a legend – an accomplished athlete, a passionate community advocate, a faithful pastor. We are fortunate to commemorate Lou Brock on our campus and look forward to honoring him as our athletes return to competition on the fields that celebrate his legacy".
The Lindenwood University community extends our deepest sympathies to the entire Brock family, including Lou's loving wife, Rev. Jackie Brock, a life member of the Lindenwood University board of directors.