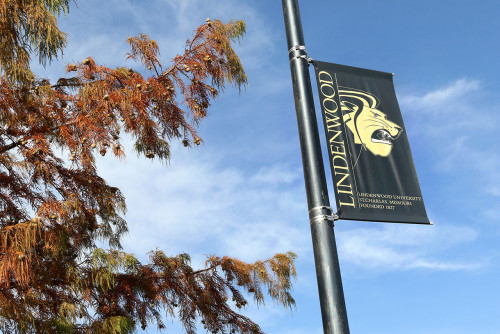 For the second straight year, Lindenwood University set a record for freshman enrollment for the fall semester.
Lindenwood welcomed 805 first-year students to campus this fall, the University's largest freshman class in the last decade. This year marks the third consecutive increase in fall enrollment across campus. Last year, Lindenwood broke its freshman enrollment record of 728, set in Fall 2014.
Lindenwood's overall population increased from 7,000 to 7,288 – a 4% rise in year-over-year enrollment – and the first year of growth since 2013.
"Lindenwood is growing, and it's exciting," Lindenwood President Dr. John Porter said. "To see our largest incoming freshman class in 10 years is evidence of our business acumen, academic program relevance, and student experience."
The record-setting freshman class is a testament to Lindenwood's mission of enhancing lives through quality education and professional preparatory experiences.
Additionally, Lindenwood saw growth in other areas over the last year. LU Global, an online division that provides educational experience adaptable to students' learning styles, launched on July 3 and demand continues to grow, according to Senior Vice President of Student Experience Dr. Joe Sallustio. Lindenwood Education System, the non-profit parent entity of Lindenwood, also acquired Dorsey College this year, adding more than 2,000 students to the LES portfolio.
"We are putting resources into making our student experience second to none – for all students, residential, and online," Sallustio said.