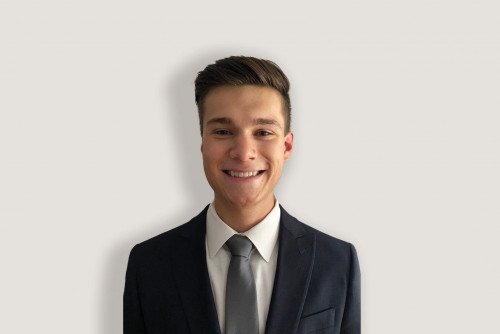 By Anna Ostmann
Every year, the best students from Lindenwood's Robert W. Plaster College of Business and Entrepreneurship are selected to be a part of the Regional Business Council's (RBC) Mentor Network program. RBC is an organization made up of business leaders and companies in St. Louis and the surrounding areas. One of the group's key priorities, as they state on their website, is "to attract, retain, and develop talented young, diverse professionals in the St. Louis region by providing them with valuable opportunities for networking, professional development, and community involvement."
The RBC Mentor Network is one of the ways the organization invests in local professional development, giving college students in the area opportunities to gain real experience in the day-to-day operations of top businesses. They also get to work one-on-one with experienced business leaders to get guidance on career planning and expert advice on their fields. Additionally, the year-long program includes opportunities to take part in resume workshops and networking sessions with other students in the program.
George Pezold, a sophomore at Lindenwood and one of seven students chosen for the 2021-2022 program, told The Linden Gold:
"I'm really honored to be selected as part of this year's Regional Business Council Mentorship Program, and it's exciting to represent Lindenwood and learn from some of the most successful businesspeople that St. Louis has to offer. I'm looking forward to using this program as a resource to build professional relationships and help me better prepare for the business world."
Another student in the program, David Quilarquez, explained that he "look[s] forward to forming strong relationships in the St. Louis community and having insights into different fields. Quilarquez also mentioned his desire to use his knowledge to help improve the local economy and overall well-being of the area.
The RBC Mentorship program is an amazing opportunity for Lindenwood students to gain real experience and success in the business world. Congratulations to this year's participants!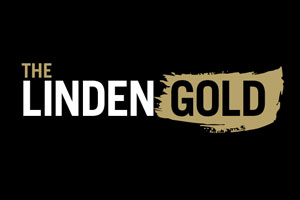 The Linden Gold
The Linden Gold is a student operated organization focusing on promoting the academic success and achievements of Lindenwood. Through stories about alumni, current students, and faculty alike, The Linden Gold strives to engage with the St. Charles Community and showcase the unique greatness of Lindenwood.

The Linden Gold