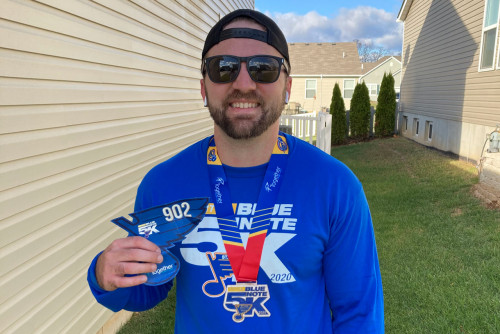 Lindenwood University was proud to be a participating sponsor of the 2020 Virtual Blue Note 5K, held Nov. 13 – 15. Participants for the event conducted their 5K on their schedule and submitted their time to the larger race.
A team comprised of more than 80 Lindenwood employees participated in the virtual 5K, supported by the employee wellness program, LindenWell. The LindenWell Program seeks to generate enthusiasm and cultivate excitement about personal health and wellness, which leads to improved quality of life and helps build a vibrant work environment.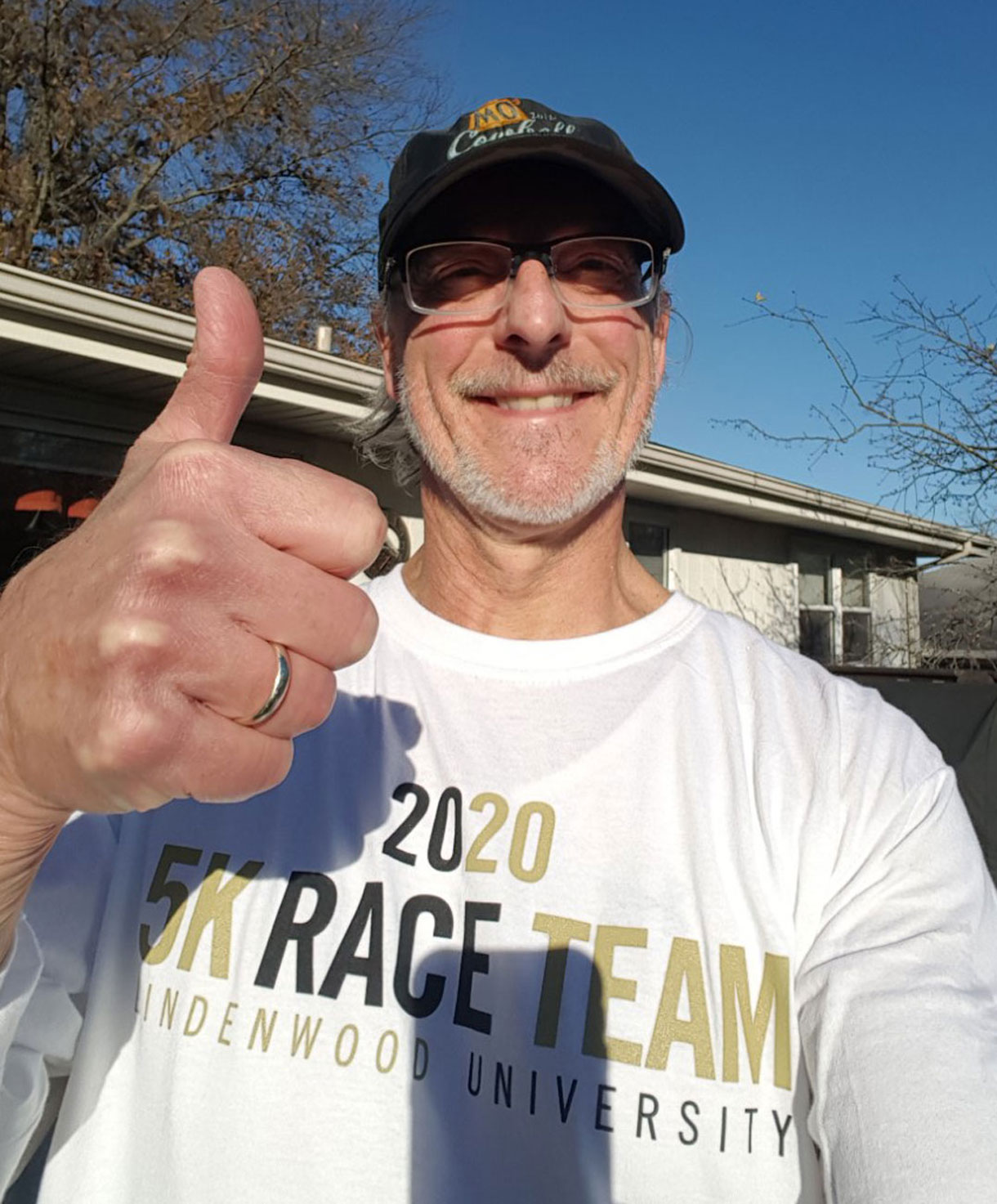 University walkers and runners completed their 5K over the course of the race dates and shared wonderful images of their success. Lindenwood is proud of these employees for their commitment to wellness and their enthusiasm for a great cause. Proceeds from the virtual 5k benefit Blues for Kids, the charitable trust of the St. Louis Blues NHL team.