James Gay Butler
Born in Saugatuck, Michigan, 1/23/1840.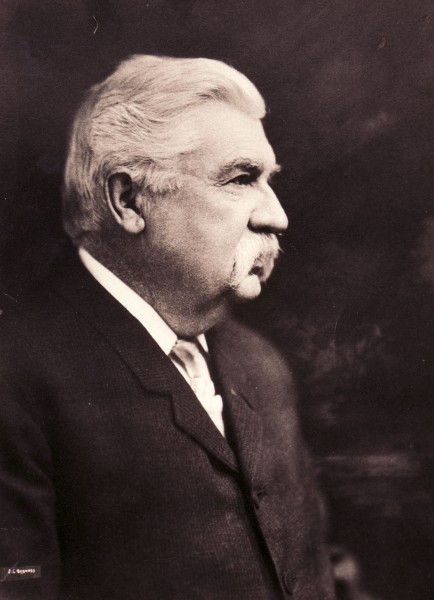 As Butler grew to manhood, he began studying at the University of Michigan in 1858. He remained at the university until the outbreak of the Civil War. During this time, Butler served in the Union army for more than four years, reaching the rank of major and commanding a regiment.
In 1866, he established tobacco processing business in St. Louis. Butler was able to grow the business quite large before he sold it for a place on the Board of Directors, and a large fortune, to the American Tobacco Company. Butler was also a member of the Board of Director for the Louisiana Purchase Exposition (1904 World's Fair), a member of the Loyal Legion, Society of the Army of the Tennessee, the New York Yacht Club, and a number of clubs in St. Louis. In 1912, he founded the Bank of St. Louis, which grew into one of St. Louis' larger banks at the time.
Butler's relationship to Lindenwood began in 1910, when he was elected to the Board of Directors due to his enthusiastic support of Presbyterian causes. Not one to sit idly by, Butler used his wealth to support Lindenwood, starting with a $10,000 donation for the construction of Ayers Hall. It was through James Butler's influence that the Rev. John Roemer, one of Lindenwood's most beloved Presidents, was persuaded to give up the ministry in order to head the college. Other donations continued to follow all of the way up until the time of his death in 1916.
His will in 1916, combined with the will of his wife Margaret Leggat Butler in 1918 gave Lindenwood approximately $3.5 million dollars (the equivalent of around $63 million dollars in 2018). Butler Hall was named after James Butler.
Margaret Leggat Butler
Born in Albany, New York, 12/27/1841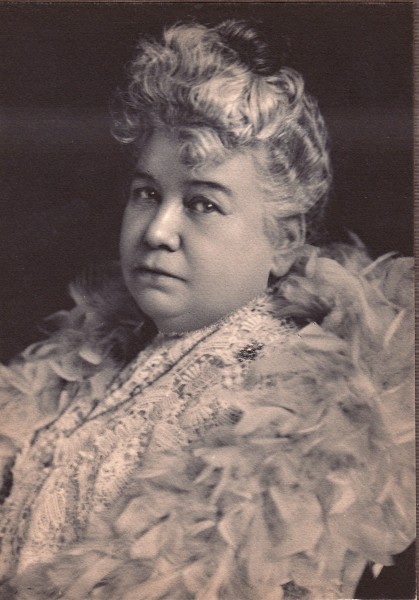 What is known of Mrs. Butler's life begins with her marriage to James Butler at Grand Haven, Michigan on 10/15/1868. Coming to St. Louis as a young bride, she soon became a leader in the social life of the city. She was a charming hostess, a particular housewife, and a favorite in all public and private functions in which she participated until poor health took her out of the public eye. Mrs. Butler was just as avid of a supporter of Lindenwood as her husband, and continued to be a benefactor of the college for the two years that she outlived her husband.
Due to the generous contributions that the Butlers gave to Lindenwood during their lifetime, the college chose to honor Mrs. Butler by naming the library after her in 1929.