Directory
Return to Previous Page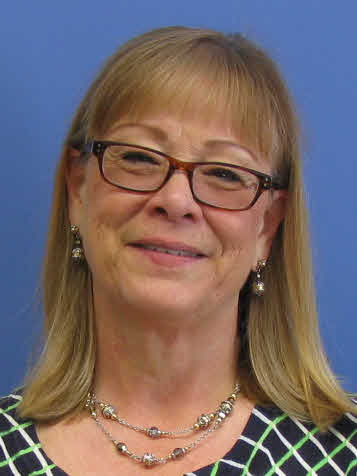 Kiel, Deborah
Associate Professor, Nursing
School of Health Sciences - Nursing and Public Health Sciences
Center for Nursing and Allied Health Sciences 104C
(636) 627 6725
DKiel@lindenwood.edu
Course Information
---

FA SEM 16
NUR 52100 OL01 ONLNE
Managerial Epidemiology
FA SEM 16
NUR 53400 OL01 ONLNE
Strategies to Improve Aggregate Outcomes
FA SEM 16
PHS 34000 01
Health Policy
FA SEM 16
PHS 34000 02
Health Policy
SP SEM 17
NUR 53900 OL01 ONLNE
Practicum in Outcomes Management and Patient Safety
SP SEM 17
PHS 22000 01
Public Health and Social Justice

---
Biography
Dr. Deborah Kiel Joined the Lindenwood University Faculty as an Associate Professor and Director of Graduate Nursing Programs in June 2013. Deborah, a lifelong St. Louis area resident, currently lives in St. Louis County with her husband, Hugh. Dr. Kiel and her husband share a passion for travel, food, and music. They enjoy blues and jazz and love to explore food and music during their travel experiences.
---
Educational and Professional Experience
Dr. Kiel earned her doctor of philosophy in public health studies with a concentration in health management and policy from St. Louis University. She holds a master's and a bachelor's degree in nursing from Saint Louis University and is nationally certified as a Clinical nurse Specialist in Community Health Nursing.

Dr. Kiel's clinical experience is in public health nursing and health administration. She has worked in local public health as a public health nurse and an administrator and as an administrator in a Federally Qualified Neighborhood Health Center. Dr. Kiel has developed and evaluated public health programs for medically under-served groups in our community and has particular interest in maternal and child health.

Dr. Kiel has over 15 years of academic experience in higher education. She has taught courses in public health and in nursing.

Dr. Kiel was recently elected to the Community Advisory Council of the Missouri Foundation for Health and serves on the Board of Directors of the Maternal Child and Family Health Coalition of St. Louis and the Visiting Nurse Association.
---