Directory
Return to Previous Page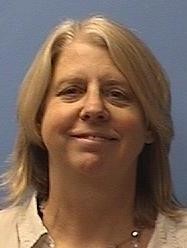 Young, Delaine
Assistant Athletic Trainer
Athletic Training
Field House 106
(636) 949 4684
DYoung@lindenwood.edu
Course Information
---

FA SEM 16
AT 28500 11
Introduction to Athletic Training
SP SEM 17
AT 28500 11
Introduction to Athletic Training

---
Biography
Delaine Young has been at Lindenwood University since 2000 working as a Certified Athletic Trainer and is an Associate Professor in the Exercise Science Department. In 2008 she implemented the Bachelor of Science in Exercise Science degree at Lindenwood and is the Program Coordinator for that program. In 2010, she also implemented the Human Performance masters. From 2000-2007 Mrs. Young was the athletic trainer for Men's and Women's Volleyball.

Young received her education doctorate from Lindenwood University, graduated from Southern Illinois University-Edwardsville with a master's degree in education, and received a bachelor of science degree in Health and Fitness from Lakeland College (WI).

Prior to coming to Lindenwood, she worked as a Certified Athletic Trainer in St. Louis area physical therapy clinics and out-reached to various St. Louis County and City high schools. Young also worked at Quincy College (IL) as a Certified Athletic Trainer and assistant women's basketball coach and played basketball for Oklahoma City University and Lakeland College (WI).
---