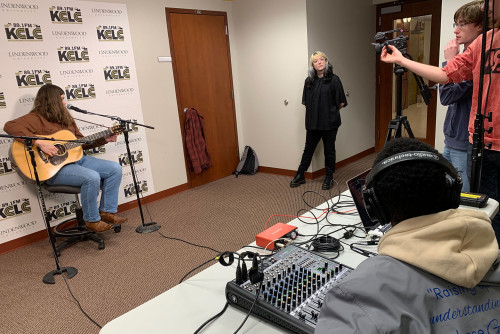 Chad Briesacher had quite the day.
As Lindenwood University KCLC radio station general manager and student music director, Briesacher played host to Atlantic Records Americana turning artist Myron Elkins on Feb. 8
During his visit to campus, Elkins recorded four songs, including "Hands To Myself" with Music Business and Entrepreneurship students in Professor Adam Donohue's music production practicum.
Elkins averages more than 127,000 monthly listeners, according to Spotify.
"It was great to see our students, from multiple programs, working together on such a great opportunity," Briesacher said. "Myron and Elektra Records were great, too. I'm grateful that everything came together to provide this kind of hands-on experience."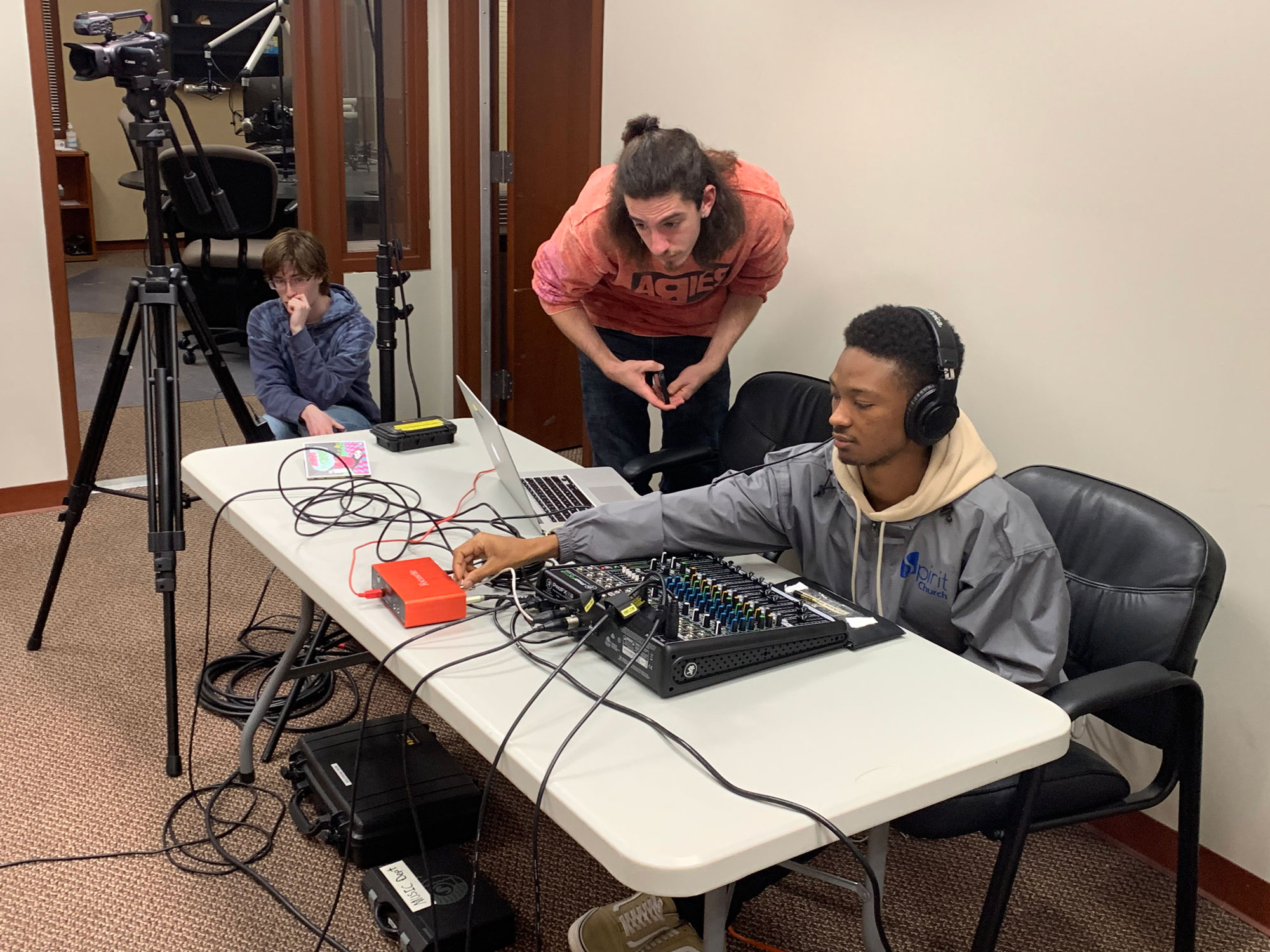 Lindenwood students Julia Fiordimondo, Tim Shackelford, Garrett Sherman, and Aidan Byrnes also attended the visit.
"Ten out of 10, (I) would (participate) again," Sherman said.
All four recorded tracks, as well as an accompanying interview from Elkins, will be aired as a special on KCLC. They also will be used as social media elements both by KCLC and Elkins.
"It was great," Shackelford said. "The whole experience reminded me of Lindenwood's motto: Real Experience. Real Success."