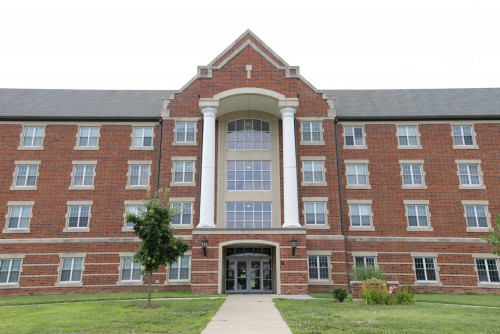 In response to a growing concern with COVID-19 and living in a residential hall setting, Lindenwood University is temporarily suspending the residential requirement for new students and all students otherwise required to live on campus including student-athletes, Presidential, and Sibley Scholars. Students now have the flexibility to live either on or off campus. Details have been sent to Lindenwood University student email addresses.
In addition, all students can now request a single room occupancy in a residence hall. The added cost for a single room is $300 per semester. We will assign single rooms on a first-come, first-served basis. You can access the form to request a single room.
This residential requirement suspension is only for the fall 2020 semester. We will review the residential requirement status for the spring 2021 semester no later than November 1, 2020. Students should plan for all residential requirements to be in place for fall 2021.
Students electing to live off campus, who have more than $12,000 annually in Lindenwood funded scholarships and grants, will have their financial aid awards reevaluated based on commuter status. An adjustment to individual financial aid awards is possible. Total Lindenwood aid cannot exceed the cost of tuition.
Students interested in appealing their housing contract for fall 2020 must complete the contract release petition form and send the completed form to reslife@lindenwood.edu before August 5, 2020. Please contact Jessica Bucci with questions.