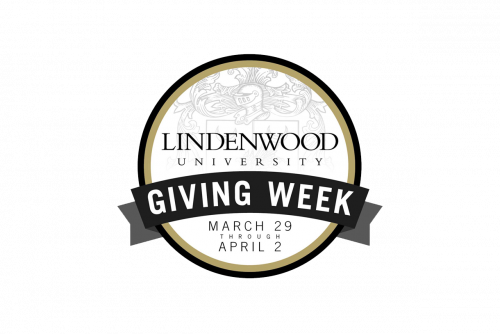 Lindenwood University held its annual Giving Week campaign, a virtual fundraising effort across areas of the University from March 29-April 2. The campaign, now in its fourth year, raised $33,372 from 179 donors for key University initiatives.
Alumni, parents, faculty, staff, and friends of the University came together to support academic programs, scholarships, athletics teams, the Annual Fund, and much more. Lindenwood will allocate the funds raised to address ongoing challenges posed for the entire LU community and ensure that Lindenwood continues to fulfill its commitment to students.
The Advancement and Communications Department thanks all participants whose generosity helped reach the Giving Week goals. In addition, the department expresses sincere appreciation for the Giving Week Champions, who shared their experiences as donors and inspired others to make gifts to the University as well.
Giving Week is an annual celebration, so plans for next year's campaign are already underway. If you wish to make a gift to Lindenwood University, please visit the Giving page for opportunities to invest in the future of students and employees.