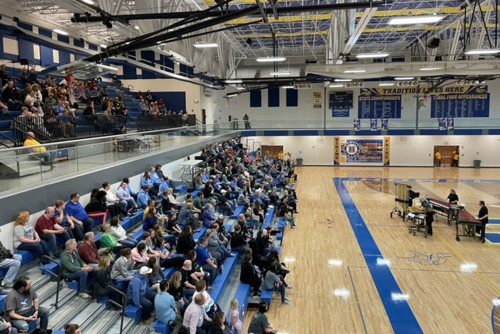 In April, Lindenwood's Percussion Ensemble was selected to perform at the Central States Performance Association (CSPA) Championships held at Francis Howell High School.
CSPA brings together high school percussion programs to compete throughout the semester and receive educational feedback from adjudicators and clinicians.
Lindenwood's Percussion Ensemble, under the direction of Adjunct Instructor of Percussion Dr. Sebastian Buhts, was selected to perform as the headlining exhibition to showcase what high school percussionists can go on to achieve musically at the college level.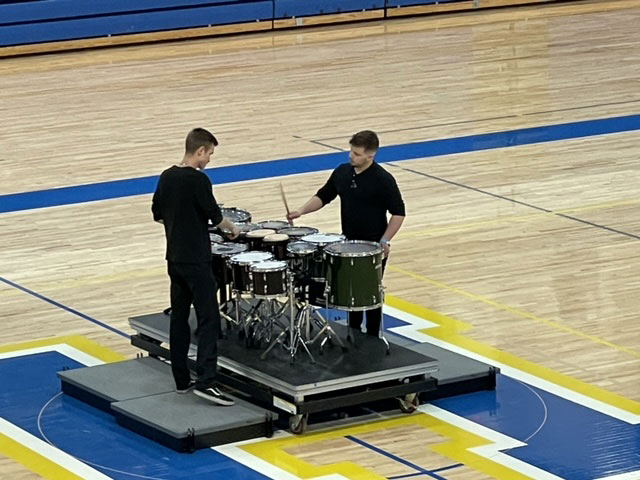 The Lindenwood Percussion Ensemble brought seven students to perform using larger instruments that included the drums, marimbas, vibraphones, chimes, and more.
With the event bringing in a large number of guests, this was a wonderful opportunity to showcase the Lindenwood Percussion Ensemble and recruit potential future students. Lindenwood was also given a space to set up a recruiting booth at the event.
The Percussion Ensembles performance was well received by guests and has made a lasting impact in the local percussion and music community. Afterwards many parents picked up information from the Lindenwood booth.
Lindenwood Percussion Ensemble has already been invited back to perform next year.