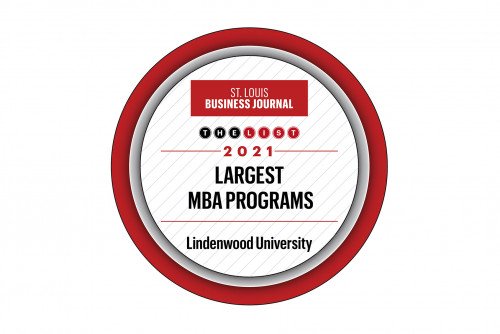 Lindenwood University's MBA program has been ranked fourth by the St. Louis Business Journal on their 2021 list of St. Louis' Largest MBA Programs. This ranking exemplifies Lindenwood's mission and dedication to providing accessible education to all types of students.
The MBA program at Lindenwood University offers several different formats including on-campus, fully online, and a hybrid mix of both delivery modes. Providing students with a variety of options ensures that anyone who wants to get their MBA through Lindenwood, can do so.
Molly Hudgins, dean of the Robert W. Plaster College of Business and Entrepreneurship, explains some of highlights of the program. "Lindenwood's MBA program offers a student-centered approach that prepares students for career success. The courses that comprise the degree and the faculty who teach them expose students to the core business competencies, providing a strong background in leadership, critical thinking and analysis."
The program also provides students with a more personalized approach to learning. At Lindenwood, students can pursue a discipline in a specific emphasis area which gives them the opportunity to gain a higher level of expertise in relevant business disciplines.
Applications are currently being accepted for Lindenwood's MBA program. Additionally, the full list of St. Louis' largest MBA programs is available on the St. Louis Business Journal website.