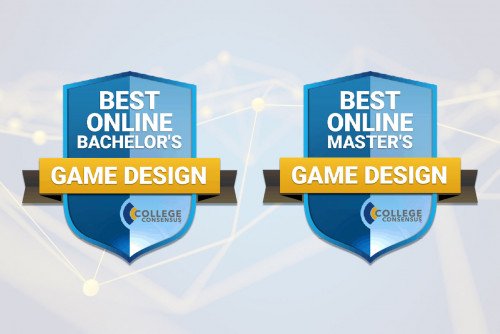 College Consensus has ranked Lindenwood University's online game design programs in their lists of Top 25 programs for 2021. Both bachelor's and master's degree offerings were recognized by College Consensus for their quality of delivery and preparation of emerging professionals in the industry.
Lindenwood's online bachelor of arts in game design ranked 10 on the list, and as the article states, "this is considered to be one of the best online game design degrees in the industry." Faculty in this program are well-versed in industry standards and the scope of the program is large, offering courses in visual storytelling, programming logic, and game development one and two.
Lindenwood's online master's in game design, ranked 16 on the list, stands out because of the eight-week class formats and variety of specialized courses. A 36-credit hour program, Lindenwood's online master's in game design can be completed with thesis or non-thesis options.
Lindenwood University, founded in 1827, is an independent university offering more than 100 undergraduate and graduate degree programs in diverse areas of study and traditional and accelerated formats, including online. Lindenwood University is dedicated to providing real experiences, differentiating academic programs, promoting academic excellence, optimizing resources, and delivering a high-quality experience with the goal of successful student experience leading to a lifetime success.