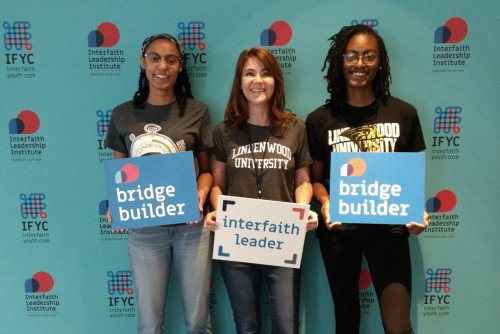 Rev. Dr. Nichole Torbitzky, assistant professor of religion and Lindenwood University chaplain, received a Racial Equity & Interfaith Cooperation Award as part of Interfaith Youth Core's (IFYC) We Are Each Other's Campaign.
This award provides support for faculty members creating undergraduate coursework supporting ideas of racial justice and Interfaith studies.
"I am grateful for the support from IFYC and the opportunity to be connected with other scholars throughout the United States working on the question of how our different faith traditions can serve as resources for resisting racism in our communities," said Torbitzky.
In her role as Lindenwood University's chaplain, Torbitzky works to support the community in many ways. On campus she seeks to promote diversity, equity, and inclusion throughout the University. She played an integral role in creating the Little Free Pantry, which provides access to toiletries and food items for students facing financial hardship or food insecurity. More information about Lindenwood University's Center for Diversity and Inclusion is available on the website.