Lindenwood University is in the midst of a bold campus expansion plan that blends the old with the new and provides facilities that will carry Lindenwood well into the future. These projects are the result of dynamic growth on the campus going back to 1989.


Library and Academic Resources Center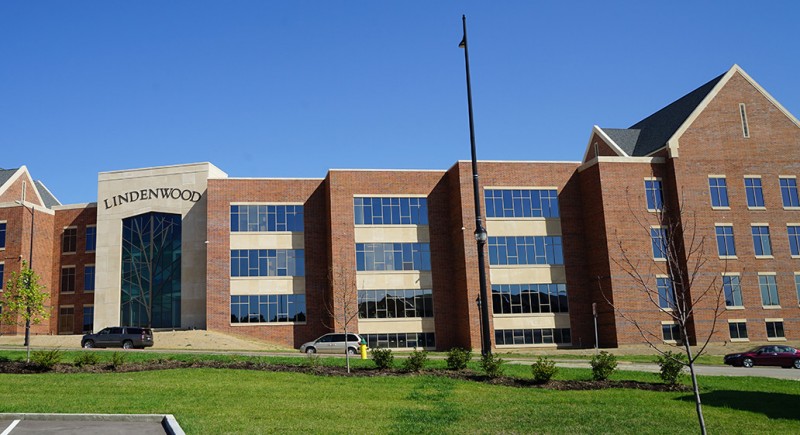 Lindenwood University has opened its new 100,000-square-foot Library and Academic Resources Center. The three-story facility, which opened at the start of the fall 2017 semester, combines traditional library functions with a host of other student services.
The new building was designed to serve as the heart of the university's flagship St. Charles campus, a technologically advanced information center that is suited to students needing help with their studies as well as those involved in serious research at all levels of academia.
The stunning new building includes the Mary Ambler Archives, classrooms, work spaces for adjunct instructors, a fully digital theater, as well as a variety of student services, including the Writing Center, Student and Academic Support Services (SASS), Career Center, English as a Second Language, International Students and Scholars, Lindenwood Online, and a Starbucks coffee shop. The building replaces the 36,000-square-foot Margaret Leggat Butler Library, which was built in 1929. The new building is a wonderful environment in which students can learn using the latest technology and media resources.
Old Post Office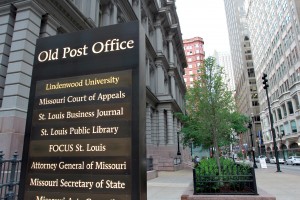 Lindenwood University moved into 32,000 square feet of space at the Old Post Office at Ninth and Olive in Downtown St. Louis in April 2016, more than quadrupling the university's space downtown. Lindenwood had previously operated at a location on Washington Avenue since 2008 and relocated its Wildwood location to the Old Post Office location as well. The university is the anchor tenant for the historic facility.
Other Recent Projects
Student-Athlete Center
In fall 2012, the university opened a $9 million Student-Athlete Center adjacent to Hunter Stadium. The signature element of the three-story, 43,000-square-foot building is an Academic Success Center to support athletes' academic endeavors. The building houses locker rooms for Hunter Stadium's NCAA sports, athletic training facilities, coaches' offices, and a new Champions' Room.
Robert W. Plaster School of Business & Entrepreneurship
Other growth includes the renovation and expansion of Harmon Hall, which now houses the university's Robert W. Plaster School of Business and Entrepreneurship. Nine classrooms and several seminar halls, breakout rooms, the Dunseth Auditorium, and office space house the business school, which was recently named in honor of one our state's most successful entrepreneurs.
Evans Commons
The Evans Commons opened in August 2011. The 119,000-square-foot structure includes a second dining hall, multipurpose courts, a suspended jogging track, a workout facility, recreation rooms and plenty of areas for student relaxation. This magnificent student center was named in honor of recently retired Lindenwood President James D. Evans.