Faculty and Staff Newsletter
Submitting to the Digest
To submit a story for the University Digest, please fill out our project request form.
For questions, email LUDigest@lindenwood.edu
You may submit the following materials:
Copy
Internal or external links
Photos
Logos
Images, Fliers, and Logos
Images must be PNG, JPG, or JPEG files. Images sent as Word documents, PowerPoint files, and PDF files will not be considered. (PDFs which are to be included as a link are acceptable.)
Lindenwood Logos must be compliant with the brand guidelines.
All images and logos must be smaller than 600 KB.
Fliers are no longer being accepted for the digest in order to keep the digest a manageable size.
Articles, Stories, and News Items
Copy submitted to the Digest must be organized. Please include any critical information (who, what, when, where, etc.)
Copy should be sent in exactly as it is wished to be presented. However, submissions are subject to editing for length, grammar, punctuation, and university style prior to running. Please do not make a submission in first person.
Examples of copy that will not be considered include:
Information unorganized throughout an email strand.
Submissions requesting that we contact others for more information.
Submissions requesting we do research to include further information.
Be sure to ALWAYS include the title you would like to have presented along with your piece.
Upcoming Events and Deadlines
If you have an event or deadline that will be taking place within the next two months, you may request to have the information included here, rather than the body of the newsletter.
Submissions for this must include the event or deadline name, date, location and any times-frames that may be relevant.
Links may also be included here.
Links
When including links in your request, please be sure to paste the link in directly behind where you would like the link to be included. Hyperlinks WILL NOT transfer over within the Project Request Form.
If you would like an image to by hyperlinked, please be sure to note this in the "comments or special requests" box when submitting the request form.
Excused Absences
Absence lists must be typed out and submitted via the project request form.
Handwritten lists WILL NOT be accepted.
Absence lists will run once on either the Tuesday or Friday closest (and prior to) the requested date.
Please Note:
The Digest is sent out every Tuesday and Friday morning during the term and on Fridays during breaks.
You must submit you materials by noon the day prior to send-out for it to be included in the next available issue.
To keep the Digest at a manageable size, entries will run one time each but may run twice depending on volume of material submitted that week. Submissions ran twice, will be ran consecutively.
Entries may be moved to the "Upcoming Events and Deadlines" section of the Digest if requested.
Exceptions will be made for information pertaining to university hours or items included in the "Upcoming Events and Deadlines" portion of the newsletter.
When to Submit
Entries are allowed to run more than once as long as they are submitted at least two weeks (four runs) apart from the original run date.
A separate submission must be made for ANY entry to run again.

Weekly repeats or consecutive submissions are not guaranteed to be ran.
The decision to consecutively run material is based off of the amount of material submitted that week (exceptions are made for important Human Resource announcements).
Please be sure NOT to submit your materials more than a week prior to the desired run date (so that your request does not get lost).
Unsure if you submission is a good fit for the Digest?
The Digest is an internal newsletter, designed to keep the faculty and staff of Lindenwood University up to date on current events, deadlines, and what is happening within their community.
Here are some examples of what is appropriate to submit:
Upcoming events, workshops, trainings, conferences, and deadlines
Important announcements
Hours/closures
Excused Absences
Volunteer opportunities/seeking help posts
Awards or rankings presented to individuals or departments
Faculty or staff involvement in the community
Presentations, talks, and special thanks
Recent publications
Digest Recipient List
All Lindenwood staff and faculty members are recipients of the Digest. New hires are automatically added to the recipient list. If you are having trouble receiving the digest please be sure to check your junk, other, and clutter boxes. You may also try searching "Digest" in the search box at the top. If the digests exists within a box other than your regular inbox, please move it to your regular inbox so it is not marked as spam in the future. If the issue persists, you should then submit a ticket with the help desk.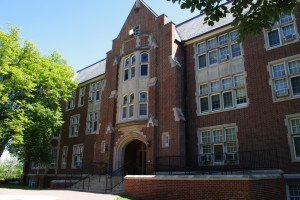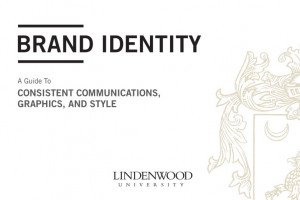 Working with the Lindenwood Brand
Important Documents and Resources