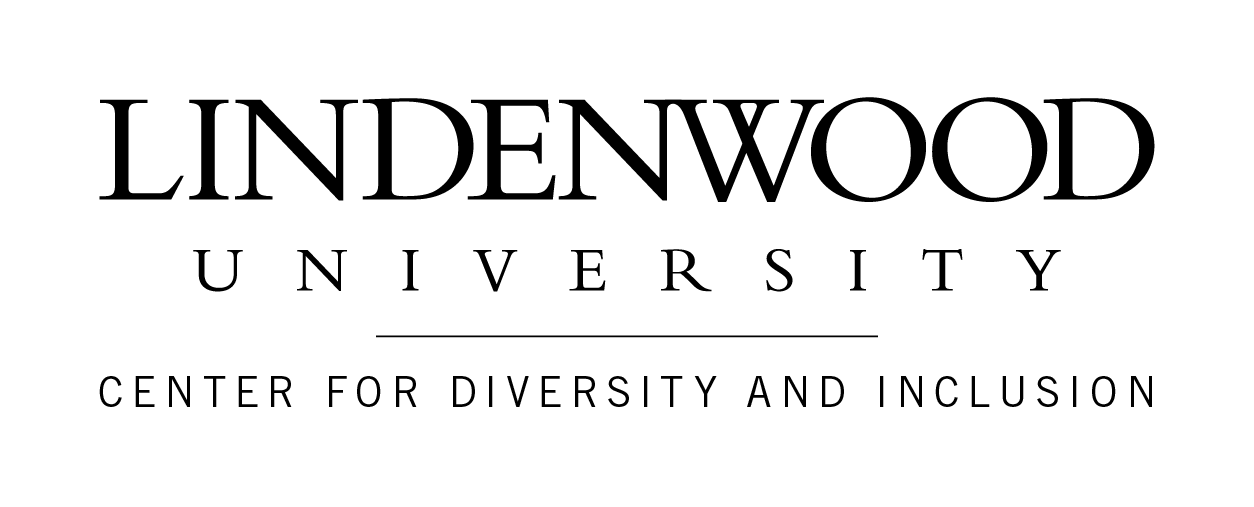 Mission Statement
The mission of the Center for Diversity and Inclusion (CDI) is to foster a culture of belonging and by serving as a resource and liaison for students, staff, and faculty on issues of equity through advocacy, outreach, collaboration, training, and education. The CDI is dedicated to enhancing the intersectional identities of first-generation, international, race/ethnicity, gender, age, spiritual/religious, LGBTQ+, socio-economic background, disability, and multicultural experiences on campus.
The Center for Diversity and Inclusion (CDI) is located in Spellmann Center, Main Level.
Follow the CDI Online on Instagram at lindenwood_cdi or Twitter at @lindenwoodcdi. #LionsUnited
---

Little Free Pantry
Leave what you can. Take what you need.
The pantry is located in Evans Commons and runs on the honors system. Items can be donated in a box next to the pantry or to the CDI. A full list of acceptable donations. If there are any questions or concerns, please contact Rev. Dr. Torbitzky at (636) 949-4651 or ntorbitzky@lindenwood.edu.
Diversity, Equity, and Inclusion
Diversity, Equity, and Inclusion Statement
Lindenwood University is proud of its diverse population of faculty, staff, and students from all corners of the world.  We intentionally design our policies in such a manner that all stakeholders (whether students, employees, or visitors) will be treated respectfully, fairly, equitably, and with dignity and inclusiveness in the pursuit and achievement of the objectives of their relationship with the university.

Additionally, we strive to ensure the opportunities afforded by the university for learning, personal advancement, and employment are offered to all without discrimination and that we always provide a safe, supportive, and welcoming environment for all students, employees, and visitors. Upholding a culture of diversity, equity, and inclusion means that people of different cultures, races, colors, genders, ages, religions, orientations, affiliations, sexual orientations, socio-economic backgrounds, disabilities, or countries of origin shall not be mistreated or discriminated against on the basis of their differences. Therefore, all Lindenwood policies, facilities, resources, activities, and privileges, irrespective of individual differences, are made available and accessible to everyone in our campus community.

At Lindenwood University, we will strive to

Offer collaborative and integrated academic, co-curricular and sporting programs that provide mutually beneficial experiences to our diverse body of students.
Pursue and promote mutual understanding, respect, and cooperation among our students, teaching and non-teaching staff, contractors, suppliers, and visitors to our community who represent the aforementioned differences.
Encourage and promote the empowerment and advancement of minority groups within our community through academic and social activities, offering activities of special interest to them, and affording them equal-opportunity integration within our community.
Respect the knowledge, skills, and experiences that every person in our community brings to the university.
Design and operate flexible and easily accessible services, facilities, and activities whose procedures appropriately recognize the needs of everyone in our community.
Make every effort to ensure that our current and future contractual agreements and obligations fully reflect and embrace our commitment to the philosophy and culture of diversity, equity, and inclusion as delineated in this statement.
Encourage all faculty and staff members to promote diversity, equity, and inclusion throughout our community.
Protect every member of our community against all forms of discrimination.
Statement of Non-Discrimination
Lindenwood University does not discriminate on the basis of race, color, national origin, age, sex, sexual orientation, gender identity, gender expression, pregnancy, religion, disability, veteran status, genetic information or other status protected under applicable law. This policy extends to its admissions, employment, activities, treatment, educational programs, and services.

Lindenwood University is committed to a policy of non-discrimination. Any kind of discrimination, harassment, intimidation, or retaliation is unacceptable. For the purpose of this policy, discrimination, harassment, intimidation, or retaliation may be defined as any attempt on the part of individuals, groups, or recognized campus organizations to deny an individual or group those rights, freedoms, or opportunities available to all members of the Lindenwood University community.

The following person has been designated to handle inquiries regarding Lindenwood University's non-discrimination policies: Paula Stewart, Title IX Coordinator at (636) 255-2265 or pstewart@lindenwood.edu. 

Jeremy Keye has been designated to handle inquiries regarding Lindenwood University's disability services, and can be reached at (636) 949-4510 or jkeye@lindenwood.edu. 

Any person may also direct inquiries to the U.S. Department of Education's Office for Civil Rights (One Petticoat Lane, 1010 Walnut Street, Suite 320, Kansas City, MO 64106, Ph: 816.268.0550, CR. KansasCity@ed.gov). Lindenwood University is an Equal Opportunity Employer.