Directory
Return to Previous Page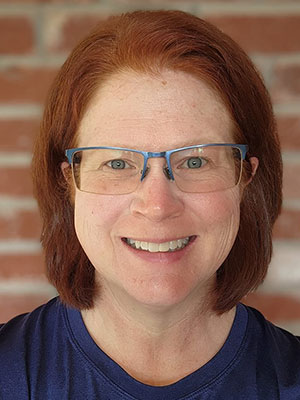 Biri, Colleen
Professor, Psychology
School of Sciences - Social and Behavioral Sciences
Young Hall 405B
(636) 949 4519
CBiri@lindenwood.edu
Course Information
---

FA SEM 16
PSY 20800 OL11 ONLNE
Child Psychology
FA SEM 16
PSY 21000 OL21 ONLNE
Psychology of Parenting
FA SEM 16
PSY 21500 11
Careers in Psychology
FA SEM 16
PSY 23500 21
Death and Dying
FA SEM 16
PSY 32400 21
Psychological Testing
FA SEM 16
PSY 45000 PIF12
Psychology Practicum
SP SEM 17
PSY 10000 OL01 ONLNE
Principles of Psychology (GE-SocSci)
SP SEM 17
PSY 39002 11
Special Topics: Childhood Disorders
SP SEM 17
PSY 45000 PIF11
Psychology Practicum
SP SEM 17
PSY 48500 11
Senior Seminar
SP SEM 17
PSY 48500 21
Senior Seminar

---
Biography
Colleen Biri completed her doctorate in clinical psychology in 2001. After serving as a District Psychologist for the Ferguson-Florissant School District, and as a Staff Psychologist for Jewish Family and Children's Service, she joined the faculty of Lindenwood University in the fall of 2003. She is now a Professor of Psychology.

Dr. Biri first taught courses on child and adult psychopathology, assessment, diagnosis, and treatment at the graduate level. Now she teaches courses on child development, parenting, psychological testing, ethics and careers in psychology, and coping with grief. She is the faculty advisor to the Lindenwood chapter of Psi Chi, the international honor society in psychology, and previously served as the faculty advisor to Spectrum Alliance, an organization developed to support the safety and growth of Lindenwood's LGBT students.

In addition to her work at Lindenwood, Dr. Biri continues to provide psychological evaluations for children with a variety of presenting problems. She is a member of the American Psychological Association and the Missouri Psychological Association.
---