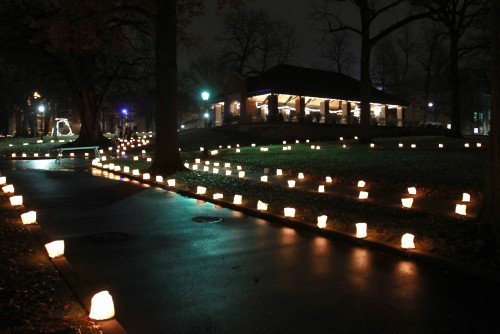 Lindenwood University will hold its annual Christmas walk on its St. Charles campus from 4 to 7 p.m. on Sunday, Nov. 27. Featuring a variety of holiday sights, sounds, and activities, the event is free and open to the public.
Attractions include Bob Kramer's Marionettes, Christmas carols, a performance by Lindenwood's premiere vocal group Voices Only, campus tours, Santa Claus and a real reindeer, and more. All events will be held on the heritage side of campus, which will be lit by hundreds of luminaries lining the walkways.
The event is traditionally held the Sunday after Thanksgiving, a gesture to the community to welcome the holiday season.
For more information, call (636) 949-4975.