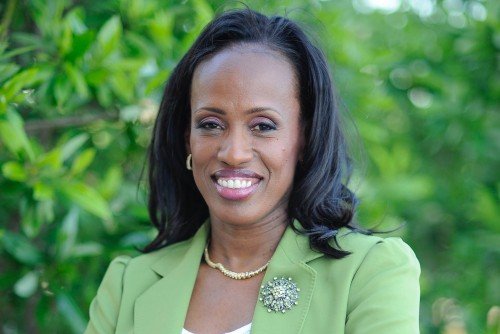 Lindenwood University has partnered with the greatest female athlete of the 20th century, Olympian Jackie Joyner-Kersee and the R. Whittington Foundation to offer two full scholarships to students from Missouri and the St. Louis metropolitan area.
Scholarship applications are due March 2.
Lindenwood President James D. Evans said the collaboration is part of Lindenwood's ongoing effort to make a four-year college education "accessible and affordable for St. Louis area students. We are extremely pleased to be undertaking this program with these eminent youth-oriented foundations."
Joyner-Kersee won three gold, a silver, and two bronze medals in the heptathlon and women's long jump at four different Olympic Games. From East St. Louis, IL, she attended UCLA. She has been involved in many philanthropic endeavors in the area.
The R. Whittington Foundation was established in 2012 and partners with local and national organizations to make a difference in the lives of others.
Candidates must meet Lindenwood University admissions standards and should be first-time freshmen. Candidates are required to submit an essay, include transcripts, and other materials. Candidates must also demonstrate leadership potential and academic success.
To request an application or if you have questions, please contact Dr. Shane Williamson at swilliamson@lindenwood.edu.