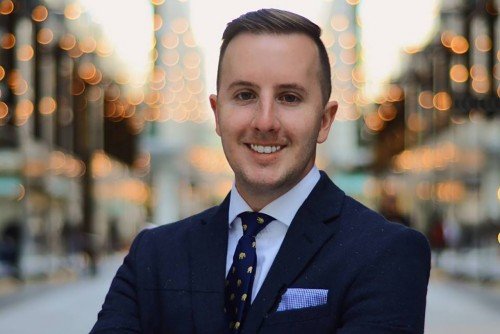 Lindenwood University's Hammond Institute for Free Enterprise will sponsor an all-day symposium on Friday, April 28, focusing on economic, legal, and social impacts of "Ban the Box" initiatives in Missouri. Running from 7:30 a.m. to 2 p.m., the symposium will be in Harmon Hall's Dunseth Auditorium on the university's St. Charles campus.
The event is free and open to the public, though registration is required to attend and can be done at the following link: https://www.lindenwood.edu/academics/centers-institutes/the-hammond-institute/events-2/
Ban the Box is the name of an international campaign by civil rights groups and advocates for ex-offenders, aimed at persuading employers to remove from their hiring applications the check box that asks if applicants have a criminal record.
"Toward that end, critics argue that community leaders, activists, small businesses, nonprofit organizations, and their corporate allies have a unique opportunity to transform communities in which they operate by giving individuals a fair chance to obtain employment," said Patrick Walker, professor of nonprofit administration and moderator of the event. "Ultimately, this event seeks to generate dialogue for critical analysis, policy guidance, and decision-making on criminal justice reform."
The symposium will also include a diverse audience and multiple perspectives on the role of employers, corporations, and allies with respect to implementing Ban the Box legislation.
A lunchtime keynote address will be offered by Jordan Richardson, attorney and senior policy analyst for the Charles Koch Institute. Additional sessions will include Jeanette Mott Oxford, executive director of Empower Missouri; Miriam Mahan, social justice policy advocate at Sts. Joachim and Ann Care Service; Scott Anders, deputy chief U.S. probation officer; and Pamela Kelly, director of talent and inclusion at Dot Foods, Inc.
For a complete schedule of events, visit the event page here.
Individually and collectively, proponents for and against the Ban the Box initiative have argued how employment practices and organizational mission intersect to provide a framework for discussing economic and legal policy, social benefits versus costs, and possible competitive advantages.
For more information, contact Carol Felzien at the Hammond Institute at 636-627-2915 or cfelzien@lindenwood.edu.