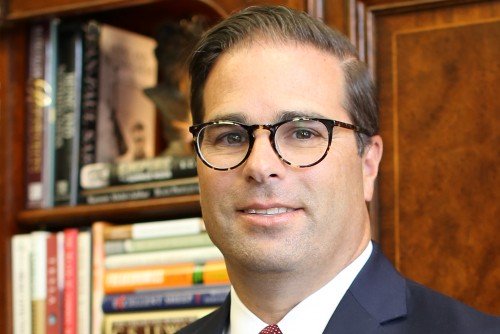 Lindenwood University System President Michael D. Shonrock removed the interim title Wednesday from Dr. Brett Barger and appointed Barger president of the Lindenwood University-Belleville campus. Barger had been serving as interim president since Aug. 1.
Shonrock said Barger had done an "exceptional job throughout the later summer and kicking off the fall semester, building relationships with faculty, staff, and students and enhancing partnerships with the Belleville community."
Barger, who plans on moving to Belleville, is a longtime member of the Lindenwood family, having first arrived at the St. Charles campus as a student in 1990. He was hired in 1994 and has three Lindenwood degrees – EdD, MBA, and BA. He previously served as the associate vice president for operations and finance.
Barger replaced Dr. Jerry Bladdick, who left Lindenwood for a new position in Florida.
"I am excited to be a part of this campus and community," Barger said. "I am thoroughly enjoying getting to know Belleville and helping this community prosper."