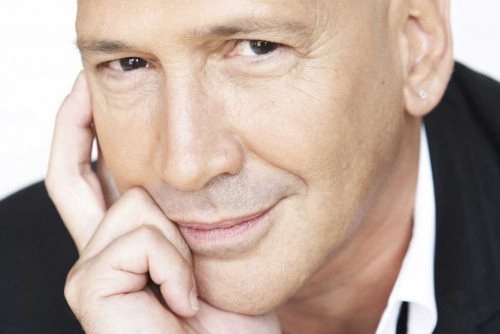 New York fashion designer Carmen Marc Valvo will present a couture master class at Lindenwood University at 5 p.m. Feb. 7, 2019, at the university's Library and Academic Resources Theatre. The event is free and open to the public.
Over the past 25 years, Valvo's dresses and breathtaking couture gowns have graced some of the world's most glamorous and talented women and appear regularly on red carpets and in magazine editorials. Valvo's Couture collection has become the pièce de résistance of his business and is presented twice a year during the New York Fashion Week.
Valvo will spend an entire week with Lindenwood's Fashion Business and Design program observing and critiquing student work for the program's annual Industry Expert Master Class, Workshop and Public Lecture.
"We are elated that Mr. Valvo will be joining us and sharing his unprecedented knowledge and experiences with our students and the St. Louis and St. Charles community," said Dr. Chajuana Trawick, the endowed chair of fashion business and design at Lindenwood.
Valvo's Feb. 7 lecture on fashion design and business will last one hour and will be followed by a question-and-answer session at 6 p.m. Guests are encouraged to arrive early. Seating is limited and available on a first-come, first-served basis.
RSVP to James M. Harrison at jharrison3@lindenwood.edu by February 4, 2019.