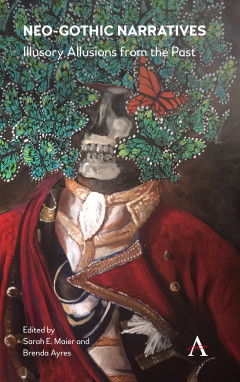 Dr. Geremy Carnes, associate professor of English in the School of Humanities, had his essay, "Doctor Who's Shaken Faith in Science: Mistrusting Science from the Gothic to the Neo-Gothic," published in the scholarly collection Neo-Gothic Narratives: Illusory Allusions to the Past (Anthem Press, 2020).
As described by the publisher, the essays in the collection ask, "What attracts us to the Gothic that makes us want to resurrect, reinvent, echo it? Why do we let the Gothic redefine us? Why do we let it haunt us?"
Carnes' contribution answers these questions by tracing the Gothic's skeptical attitude toward science and rationality from the genre's growth during the French Revolution to its influence on the long-running science fiction television program, Doctor Who. While that program is best known for its glorification of science, Carnes gives attention to some of its most Gothic episodes, which, not coincidentally, are among its most skeptical of science's ability to answer all questions.