Thirteen Lindenwood University-Belleville counseling students have been inducted into the Lambda Chi Chapter of the Chi Sigma Iota, an international honor society for professional counselors and counselor educators and counseling students.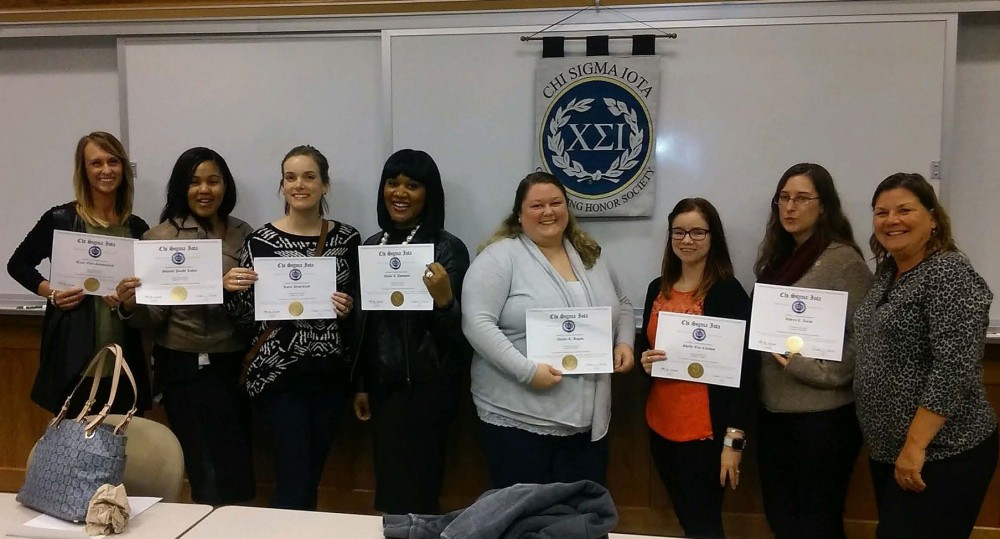 The new inductees are Amelia Bagato, Shelby Callahan, Cyara Coleman, Emma Donovan, Tracy Gardner, Kimberly Granger, Shanise Lathan, Ronald Laney, Devon Lesch, Andrea Lucas, Tracie Sandrichheim, Eliaka Thompson, and Karcie Wyatt-Clark.
To be inducted into the Lambda Chi chapter, Lindenwood Belleville students must complete at least 18 hours of courses in the counseling program and have a grade point average of 3.5 or higher.
CSI is an international honor society which values academic and professional excellence in counseling. One of the largest associations of professional counselors in the world, CSI's annual active membership is made up of both professional and student members. Practicing counselors in all settings and specialties of counseling, as well as counselor educators and supervisors, are represented in CSI's professional members. CSI's mission is to promote scholarship, research, professionalism, leadership, advocacy, and excellence in counseling and to recognize high attainment in the pursuit of academic and clinical excellence in the profession of counseling.
Pictured from left are inductees Sandrichheim, Lathan, Wyatt-Clark, Thompson, Bagato, Callahan, and Lucas and Chi Sigma Iota advisor Dr. Therese Chavaux-Turnbull.