Lindenwood University has announced that Dan Korte, president of the Rolls-Royce Defense business, will be the keynote speaker at its 2012 Undergraduate Commencement ceremony. He is joined by fellow Lindenwood alumna Rev. N. Deliza Spangler, dean and rector of St. Paul's Episcopal Cathedral in Buffalo, N.Y., who will speak at Baccalaureate and Graduate Commencement the night before.
Undergraduate Commencement will be at 10 a.m. on Saturday, May 12, while Baccalaureate and Graduate Commencement will be at 7 p.m., Friday, May 11. Both ceremonies will be at the Family Arena, at 2002 Arena Parkway in St. Charles, and are open to the public.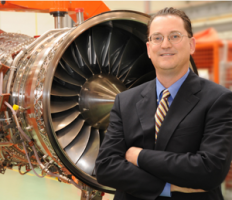 Korte, who joined Rolls Royce Defense in 2009, has 20 years of experience in design and systems engineering, integrated product team leadership, and supplier, procurement and program management at the company; he is based at Rolls-Royce's headquarters in Reston, Va. Prior to that, he was vice president and general manager for Global Strike Systems, a division of Boeing Military Aircraft, where he began work in 1985 as an electronics engineer and held a series of increasingly senior positions, including V-22 program manager and vice president of supplier management and procurement.
In addition to a bachelor of science degree in engineering from Southern Illinois University, he has an MBA from Lindenwood University and is a graduate of the Strategic Thinking and Management for Competitive Advantage Program at the University of Pennsylvania's Wharton School of Business.
Spangler graduated from Lindenwood in 1975, after which she studied at Princeton Theological Seminary for a year, later transferring to the General Theological Seminary of the Episcopal Church in New York City, from which she graduated in 1978. The church began ordaining women in 1977, making her one of the first women priests ordained in the United States. She served in a variety of posts before taking her current position, in addition to which she serves on the Diocesan Commission on Ministry and Ecclesiastical Court. She is also the chair of the Transition Committee for the election of the new bishop for her diocese.
Lindenwood University, founded in 1827, is an independent liberal arts university offering more than 120 graduate and undergraduate programs in diverse areas of study in traditional and accelerated formats. Lindenwood operates a residential campus in historic St. Charles, as well as 10 extension sites throughout the St. Louis region.