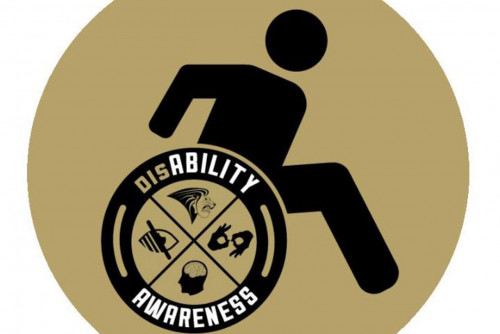 Throughout the week of March 23, various events will be held on Lindenwood University's campus as a part of DisAbility Awareness Week.
A forum called DisAbilities or Different Abilities? will take place on March 24 from 4 to 5 p.m. in Dunseth Auditorium. Students and professionals will discuss societal and community stigmas surrounding people with different abilities. Personal stories will be shared, and solutions will be suggested on how to offer equity and inclusion support across the whole campus community.
Resilience, a free trauma-informed arts performance program by MADCO, will take place on March 25 at 8 p.m. in the Emerson Black Box Theater. MADCO provides and aims to create trauma-informed arts programming to battle adversity through movement. MADCO collaborates with local organizations to present stories of survivors on healing and restoration.
The Amazing Race Ability Edition will take place on March 26 from 1 to 3 p.m. in the Evans Commons courts. Teams of four to six members will participate in a fun and interactive campus competition while experiencing disability awareness. Sign up by emailing Heather Pennington with the team name and the members of the team. The competition will be followed by the Amazing Race Social in the Dunseth Auditorium hallway at 3 p.m.
Josh, Pauls, three-time Paralympic gold medal winner in sled hockey, will present Lessons Learned: My Journey to the Podium on March 26 from 4 to 5 p.m. in Dunseth Auditorium. He will share his story of triumph over challenges and his inspiration strategies to reach his full potential. He will explain how hard work, determination, and persistence can positively affect one's life beyond insurmountable challenges.