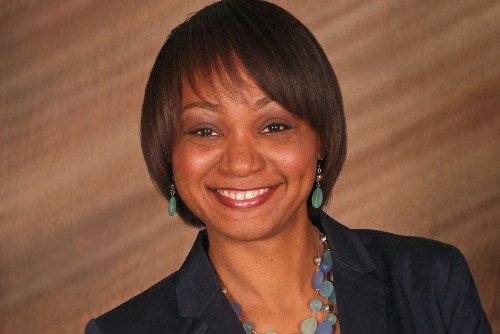 Lindenwood University-Belleville Associate Professor Dr. Andrea Boyles has been honored by a local community organization for her volunteer work.
The 17th Street Corridor Neighborhood Association chose Dr. Boyles, for its 2016 Soar Award. It was presented Oct. 20 at Governor French Academy in Belleville.
"It's very humbling to be honest," Boyles, also chair of Lindenwood Belleville's Social and Behavioral Sciences Division, said. "I don't do what I do for recognition. I'm kind of a sucker for helping and assisting disadvantaged populations. That is a very sensitive place for me. It's my passion. I do what I do because I enjoy people and I love paying it forward."
Alicia Bradley, spokeswoman for the 17th Street Corridor Association, said Dr. Boyles' volunteer work, which includes moderating the organization's Dr. Martin Luther King program and teaching the values of its First Love Yourself – or FLY – program, makes a big difference in the lives of Belleville-area kids.
"A Soar Award recipient is a special person who has gone above and beyond in their contributions to make a significant difference in the Belleville School District and community," said Bradley. "We appreciate great educators like Dr. Boyles. They have helped many of us F.L.Y. in more than one way. We thank you, Dr. Boyles, for being a phenomenal moderator for our annual MLK program."
Bradley went on to call Dr. Boyles "a voice of truth, empathy, and compassion."
Boyles said the MLK program helps kids deal with conflict, starts a dialogue between young people and community leaders, and connects students with successful role models. Boyles also works with a local school to mentor at-risk students. She has organized a panel of black professionals to meet with Belleville East students to teach them how to be successful adults.