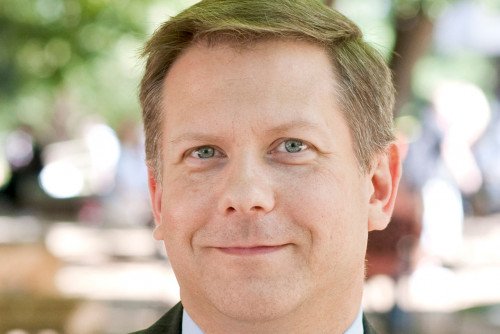 Grant Black, Ph.D., associate professor of economics and associate director of the economic education center, presented "Election Economics" on Feb. 22 at the 2020 Conference of the Missouri Council for the Social Studies held at the Missouri History Museum.
The session addressed how educators can bring the excitement and issues of a major election year into the classroom and empower students to be good decision-makers as citizens. The session highlighted how to use current and historical issues related to elections to stimulate student learning while showing how economics can explain voter behavior, election outcomes, and the effects of government policies.
Participants learned how to use economic reasoning to explore hot topics like free trade, immigration, minimum wages, taxes, and government spending. Black also introduced participants to a wide range of multimedia resources ready for use in the classroom. This presentation supports the Economic Education Center's mission as a part of the Hammond Institute to increase economic literacy in part through professional development for educators.