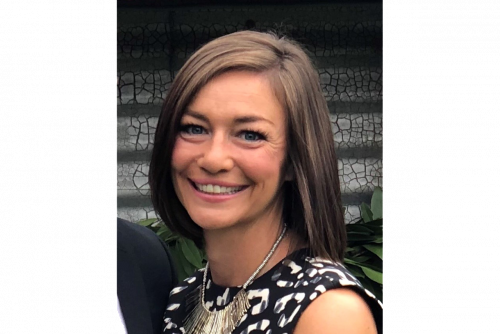 Dr. Jessica Randolph has been appointed director of general education assessment with the Office of Institutional Effectiveness, starting this fall semester. This is a half-time appointment that allows Randolph to fulfill her faculty and other administrative duties in the School of Health Sciences. In her new role, Randolph will provide leadership for general education assessment by overseeing the assessment process, coordinating with colleagues across the institution, and exploring opportunities to use assessment data for continuous improvement.
"We are delighted to have Dr. Randolph's expertise and leadership for this important area of assessment," said Dr. Bethany Alden-Rivers, chief assessment officer for Lindenwood. "She brings a lot of insight and energy to this role."
Randolph's experience with continuous improvement began as a young athlete. After completing her MS in sports science and rehabilitation, she applied the continuous improvement mindset to collegiate athletes while working as a strength and conditioning coach at Lindenwood University. She said she was pleased to see the crossover of the same improvement mindset when she began teaching in the Exercise Science Department. Over time, she shifted to a full-time academic role and added titles of Exercise Science program director and assistant dean for the School of Health Sciences, and she completed her Ed.D. in instructional leadership.
During the shift from staff to faculty, Randolph became more exposed to assessment of learning at the course, program, school, and institutional levels. She enjoys identifying areas of needed growth and developing opportunities for improvement at a variety of levels.
"I am excited to continue developing my skills and to collaborate with others to foster student improvement in this new role," Randolph said.