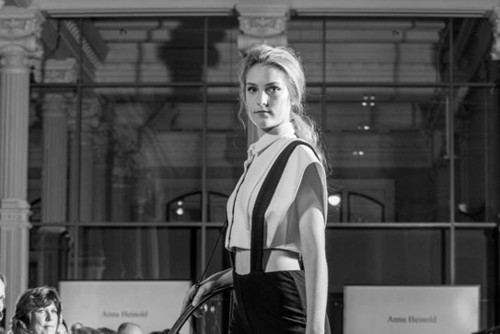 Through a partnership with Global Design Feature, American College Gurus, and Lindenwood University's Fashion Business and Design program, graduating seniors in Lindenwood's program will showcase their mini collections at New York Fashion Week on February 8, 2019.
"We are extremely grateful for the ability to send our phenomenal students to New York Fashion Week completely free," said Dr. Chajuana Trawick, the endowed chair in fashion business and design. "Without the miracle bestowed upon the program, our students would not have been able to participate."
Through support from a donation, the fashion program created the first SFF Fashion Business and Design Travel Grant, which supports funding for fashion business and design students to travel away and abroad.
"This is so exciting," said student Anna Heinold upon learning of the opportunity.
For more information about the Fashion Business and Design program, contact Trawick at (636) 627-2585 or ctrawick@lindenwood.edu. To apply for a press pass for the student show at New York Fashion Week, contact James M. Harrison for details at jharrison3@lindenwood.edu or (636) 949-4866.