In partnership with the Illinois State Police, Lindenwood University-Belleville will host the fifth annual Mock Trial Competition Nov. 17-18 on its campus, 2600 W. Main Street, Belleville.
The event will begin with opening statements on November 17 at 9 a.m. in Linden Hall, room 216. The bulk of the competition will occur at the all-day Mock Trial event on November 18, starting at 8:30 a.m. in Old Main Hall, room 208. Both dates are open to the community, and there is no cost to attend.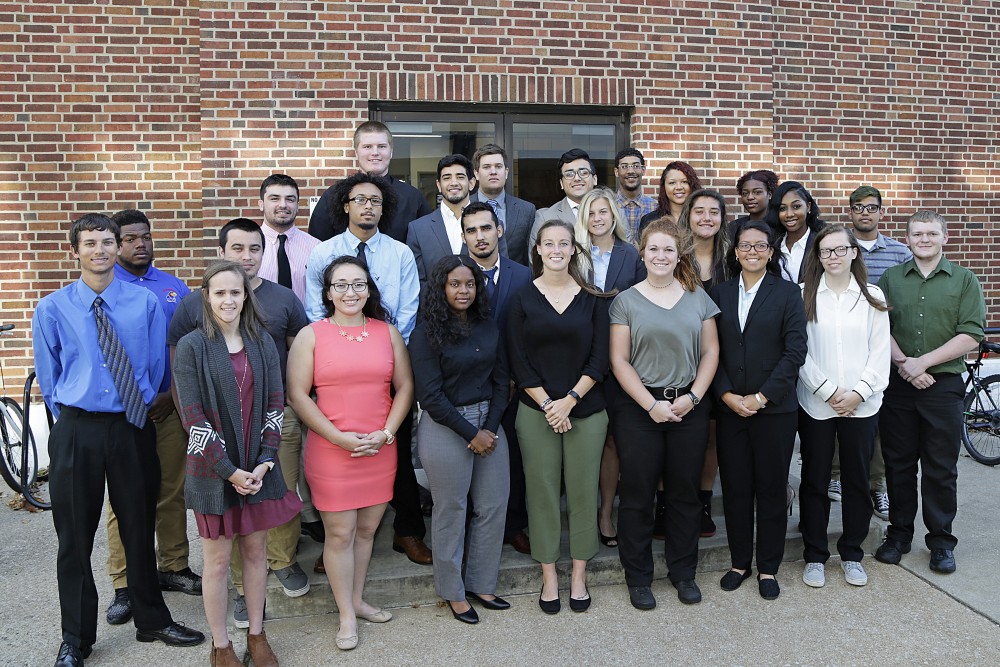 According to Associate Professor of Criminal Justice Dr. Shauntey James, the basis of this event is to promote an understanding and appreciation of the judicial system for students studying criminal justice at the university along with the spectators present at the event.
"Students will be charged with gaining an overwhelming amount of information in a short time period and critically applying the material within a courtroom setting," explained James. "This process is not for the faint at heart but is created in order to produce a criminal justice student that will excel in future endeavors."
James said that the crime scenario presented in the Mock Trial includes characters loosely based on professors in the Social and Behavioral Sciences Division, which makes it fun and entertaining for students and spectators alike.
"This is a great exercise for our students to gain experience with the criminal justice system, but it's also a fun way to apply what they've been learning in the classroom," said James.
For more information, contact James at (618) 671 6050 or SJames@lindenwood.edu.
Students who will participate in the fifth annual Mock Trial Competition at Lindenwood Belleville are pictured. In the front row from left are Jared Hatton, Bonnie, Ill.; Taylor David, O'Fallon, Ill.; Claudia Gallegos, Belleville, Ill.; Shalawn Ellison, Swansea, Ill.; Emily Fox, St. Louis, Mo.; Carly Ragusky O'Fallon, Mo.; Ethel Lopez, San Pedro Sula, Honduras; Gabriella Campbell, Channahon, Ill.; and Tyler Loutzenhiser, Wasilla, Ark. In the second row, from left are Michael Averill, Troy, Ill.; Stan Whitting, Joliet, Ill.; Miguel Coyt, Stockton, Calif.; Katelynn Portell, High Ridge, Mo.; Alondra Balderrama, San Jose, Calif.; Clemesha Pruitt, Centreville, Ill.; and Jay Alonzo, McAllen, Texas. In the third row, from left are Crue Harvill, Belleville, Ill.; Jose Intriago, Clarsville, Tenn.; Kristian Aguirre, Chula Vista, Calif.; Aliyah Pryor, Fishers, Ind.; and Victoria Gully, Stockton, Calif. In the fourth row, from left are: Jacob Ford, Chicago, Ill.; Kawika Cornman, Mascoutah, Ill.; and Tavon Kutz, Elyria, Ohio.